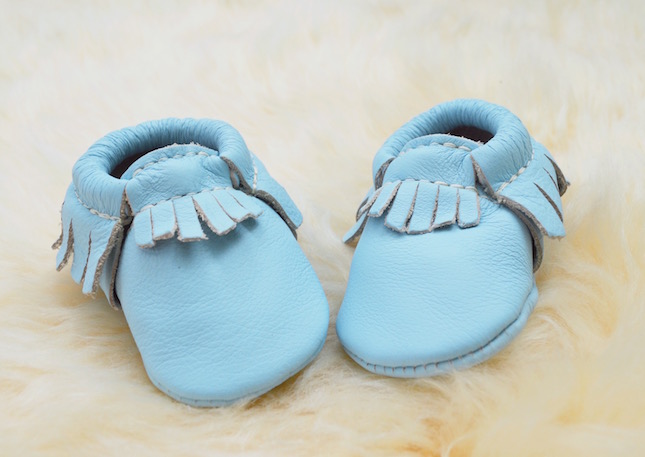 I cannot believe that in just a week or so – maybe less!- tiny little feet will be filling up these tiny little shoes. As our due date gets closer I keep envisioning dressing up our little bun in these sweet moccasins. I am pairing the Freshly Picked moccasins with the cutest – French of course! – Petit Bateau kimono-style onesie.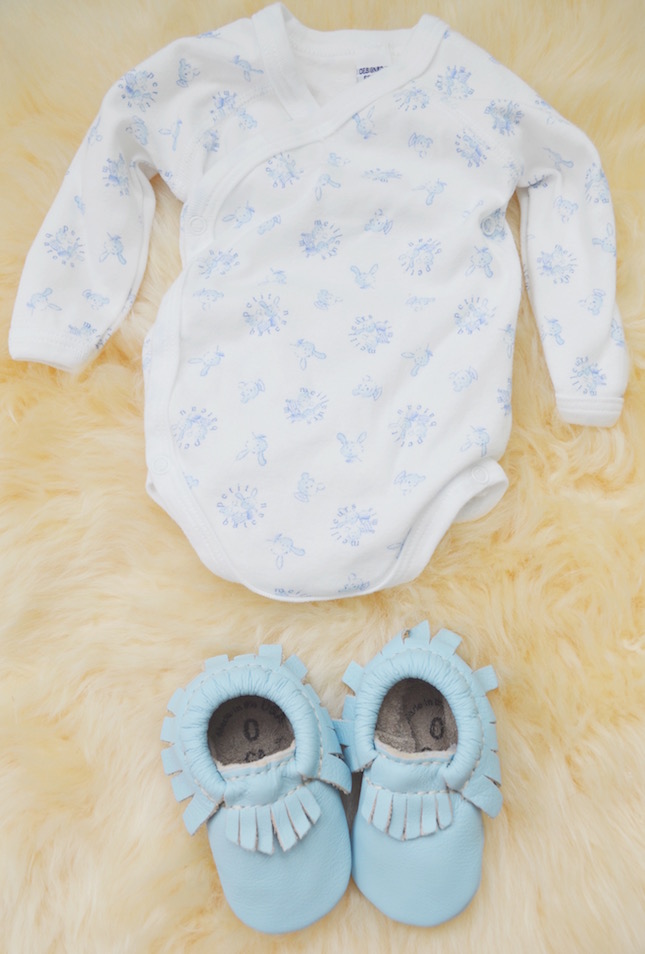 I am still feeling good and have plenty of energy. Which is a good thing because I keep coming up with random errands to run, decor to change around the house, and various ways everyday to keep myself busy.

~ Pregnancy Update ~
How far along? 39 weeks!
Nicknames? Little love and little bun
Food cravings? I am sick of red grapes and have moved on to sea salt chickpeas and strawberries
What to wear? The bump has gotten enormous – basketball sized! – but I just don't want to spend money on maternity clothes when I could give birth any day now, so I am living in rotation of high-waisted yoga leggings, breezy tanks, and lots of accessories to distract from my boring wardrobe
Sleeping? I am now waking every one to two hours, but falling back asleep almost instantly. I feel extremely lucky to be able to sleep as much as I do
Symptoms? The heartburn is pretty constant throughout the day and night, plus my leg cramps are always trying to take over, but a combination of Pedialyte and Epsom salt baths are helping. My feet have NOT grown in size at all – yay! I was so worried they would – but over the last few days my legs have swelled even more and my ankles are looking a little puffy
Best moment of the week? I love every minute of being pregnant. Each day brings its own little joys as I feel our little bun move around inside of me. Earlier today he pushed his foot out so hard I put my hand on it and could feel the little indentations of his toes!
What am I looking forward to the most? Meeting our little love!