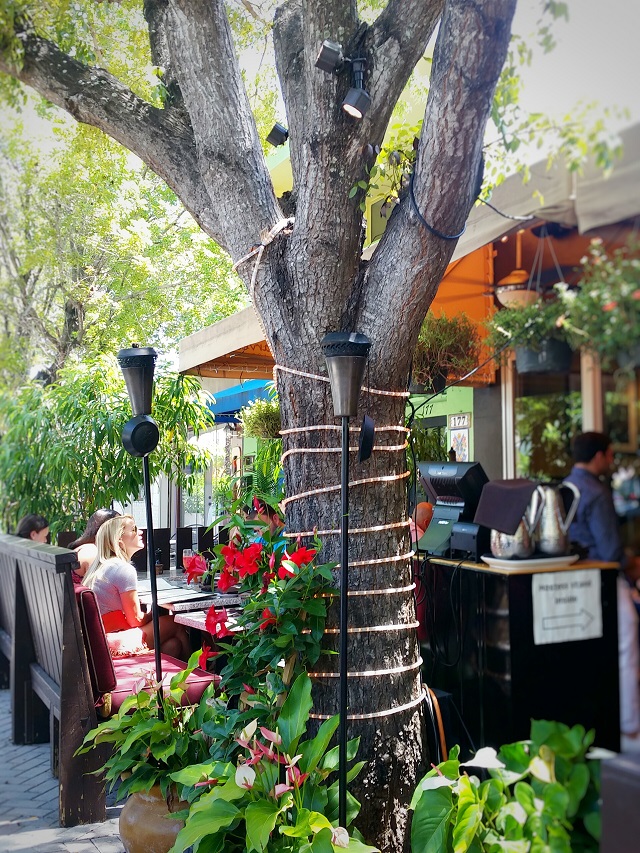 Yesterday was a full-on Sunday Funday with brunch at a new location (every location is still new to me!) in Delray Beach. I met up with an old friend and a new friend (? early days so it's past acquaintance but seems too soon to say friend…?) at Max's Harvest, a "farm to fork restaurant" that combines fresh ingredients with fun elements, including a champagne bar that had everything from fruit to cotton candy and jolly ranchers to mix in your glass, along with a Bloody Mary bar.
The setting was just right for brunch; outdoor seating in the front and back porches with closely set booths that welcome mixing with your neighbors and an ocean breeze. The close proximity is just right for a Sunday brunch with friends and even better for a mix of friends who are still in early days of getting to know each other.
I honestly forget how hard it is making new friends until each time that I go out again. These friendship meetups remind me of early days of dating (and who actually enjoys going through that over and over?!?!). Will she/he like you? Will you be dressed right? Will you be funny and leave the person wanting to see more of you? It's so stressful making new friends! Luckily, brunch went well without any of those awkward silences where people desperately search for a new topic and instead flowed from one subject to the next organically.
I had such a good time and am always won over by the ambiance in a location so the mix of champagne, fairy lights, fresh food and friendly staff already have me searching for a new brunch date…