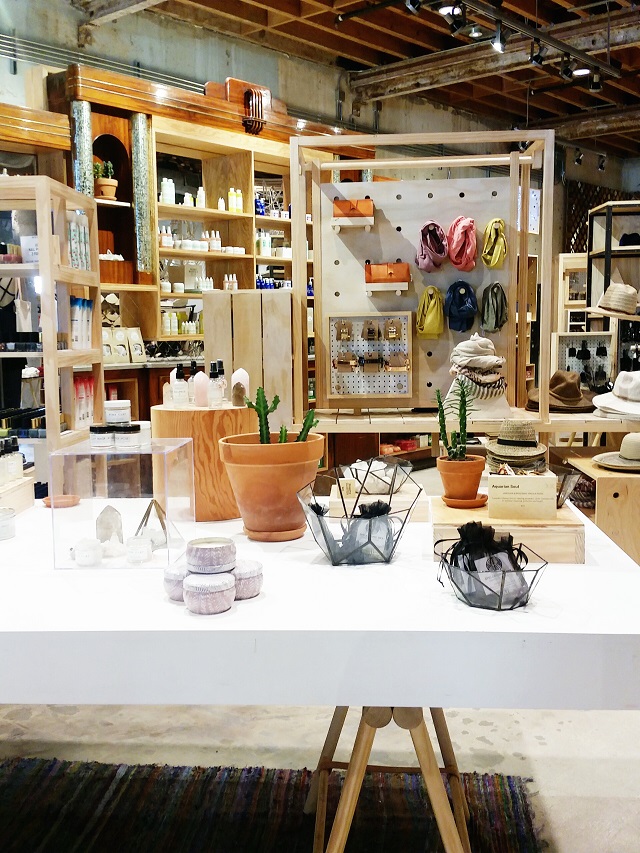 They say salt water is the cure for anything – sweat, tears or the sea. Since moving to Florida the proximity to the ocean has certainly made me feel better in more ways than I even imagined. After moving away from Seattle to Northern Virgina I missed the ocean desperately; from the soothing sound of the waves to the mist in the air and on to knowing that this vast space was just there in the background. No matter how big or small my problems a walk along the beach puts everything in perspective and gives me a new outlook on the day and on life.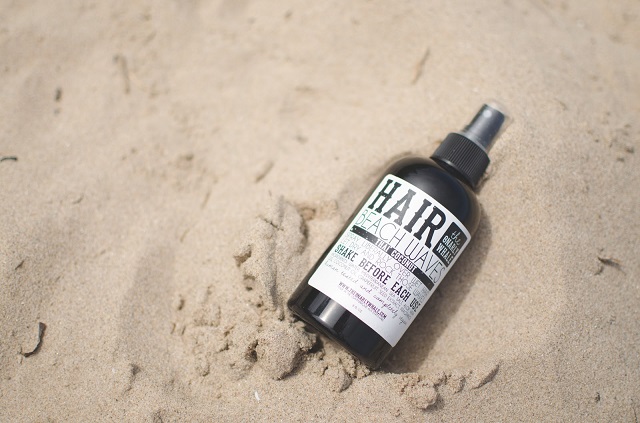 So beach days are a must and beachy hair is a necessity. A few weeks ago I was in Delray doing some window shopping when I saw a massive Urban Outfitters on the main shopping avenue. The location on Atlantic Avenue is a concept store that carries a vast amount of beauty buys, including organic body lotions, makeup and hair care. I spotted an all-natural vegan coconut-scented sea salt spray, decided to try it on a whim and the results from this simple bottle are amazing with instant beach hair every time I spray my hair.
I have thick, wavy hair but without any product my hair will lay limp. I've tried multiple beach sprays (high to low end) but haven't found one I've wanted to use over and over. Often times the sprays would dry my hair out over time, making it become crunchy or brittle or the ingredients with the ones that did work would be unhealthy. I've been using the Gnarly Whale Beach Spray every few days for the past couple weeks and my hair has stayed soft and pliable. Plus the all-natural ingredients in this sea spray read like a vegan-lovers dream – water, Mediterranean sea salt, aloe vera gel, coconut oil, grapefruit seed extract, and essential oils.
Several squirts of this sea spray on damp, wet or dry hair gives instant summertime beach waves. I have tested it at night on wet hair and woken up with the perfect beach waves and on dry hair it adds instant lift, volume and texture. Not to mention the soft coconut scent is just delicious as it instantly transports me to the beach even if I'm just running to the grocery store.
{this product and more (!) is also available on the Gnarly Whale Etsy shop}