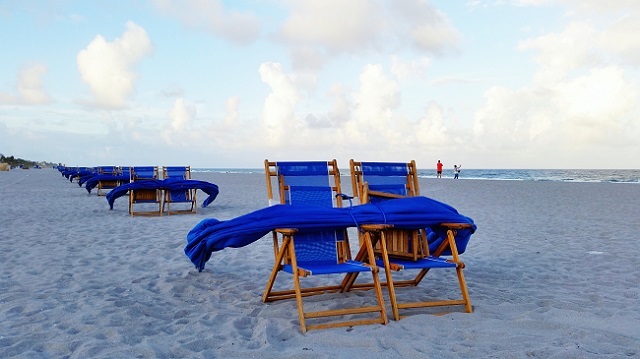 "Smell the sea, and feel the sky. Let your soul and spirit fly" – Van Morrison
This week's Travel Tuesday is much closer to home with a recent sunset walk on the beach in Delray. Even before The Husband and I moved to Florida I knew one of my favorite things would be going to the beach, but I had no idea just how easy those beach trips would be – our new chateau is so close to the beaches in Delray and Boca Raton that we can be by the ocean in under 10 minutes.
Theoretically on any given day we can spontaneously have a "Hey, let's go to the beach" moment and we finally did just that the other night. In between house repairs and appointments we had time before dinner with nothing to do so we quickly decided a trip to the beach was the thing to do (I also offered the nearby mall as a second option that The Husband quickly said no to!).
Our impromptu beach trip rewarded us with huge fluffy clouds overhead and a breeze in the air as we strolled along. I only had my cell phone with me to capture these images, but the moments were too breathtaking to ignore. At one point the light was dramatic with the setting sun and then just as quickly the beach became soft and hazy.
We also found an enormous piece of driftwood that must have been purposely placed on the beach. I haven't stopped thinking about its perfect placement with just enough distance to the waves to watch without getting wet and I think that it will quickly become my favorite spot to return to again and again.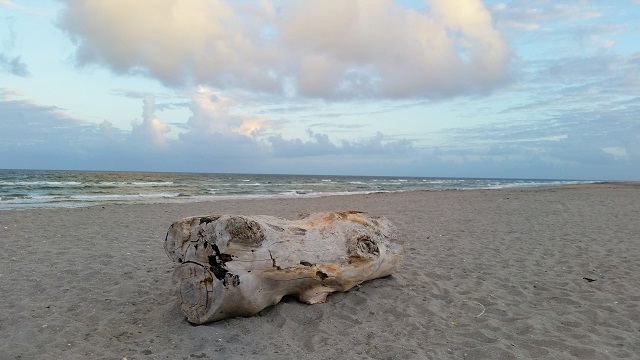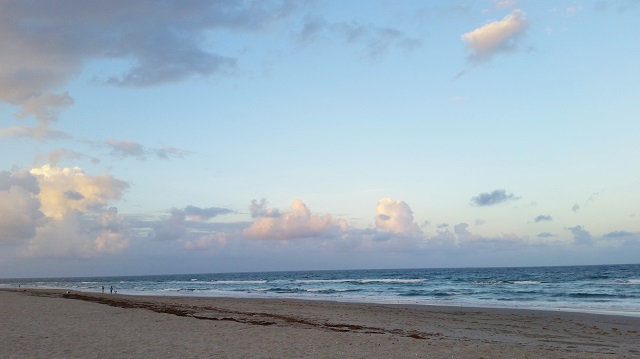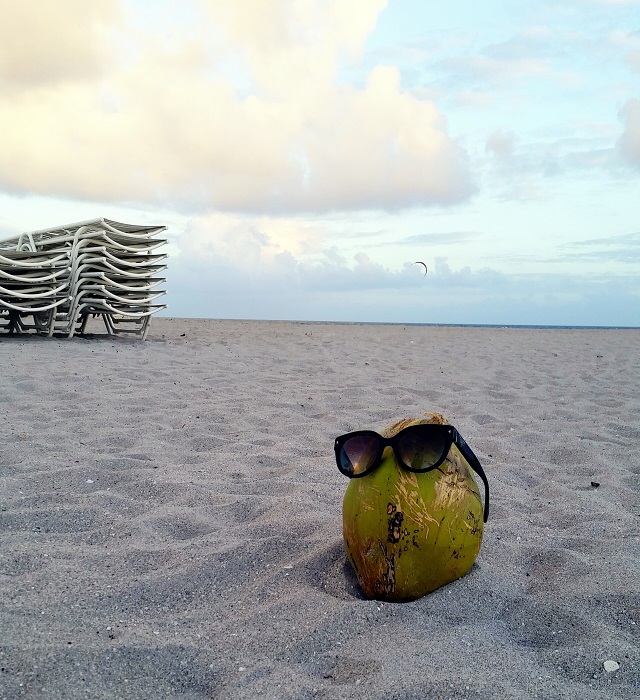 {Mr. Coconut and my new Prada sunglasses also seem to be a match made in heaven}