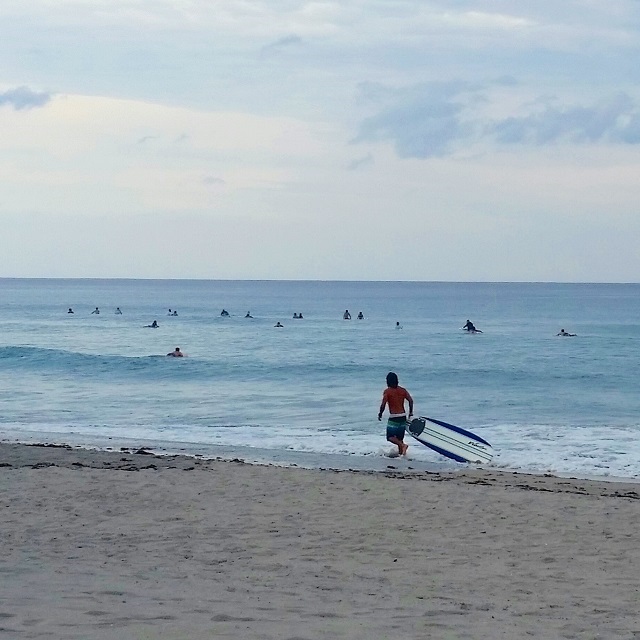 I was so excited to be back at our home sweet chateau last night that I couldn't wait to share this moment I snapped at our favorite beach in Delray (my IG followers saw this a bit early – sorry!). But it is just so good to be near the beach again. I loved the time The Husband and I got to spend with our families and friends over the last week in NOVA, but I missed the ocean while we were away.
This simple beach in Delray has everything I could wish for in a beach – soft sand, open space, huge waves and a relaxed vibe that infuses everything and everyone no matter what time of day. We got back late in the day yesterday on the first day of summer and the summer solstice. I am so happy to be back and am already working on my wish list of summer things to do.
As for the family vacation, it not only included all that I was hoping to do, but surpassed my wishlist. From yoga workshop and regular sessions to several outings with friends and family, to sweet times spent with my little cousins and grandma, and on to meeting our newest niece and helping my mom car shop (she bought a Mini Cooper and I am now obsessed with the fun Go-Kart styled driving!). It was such a good trip that I cried when we left (because I'm overly emotional even in the best of times!) and am already looking forward to our next visit!