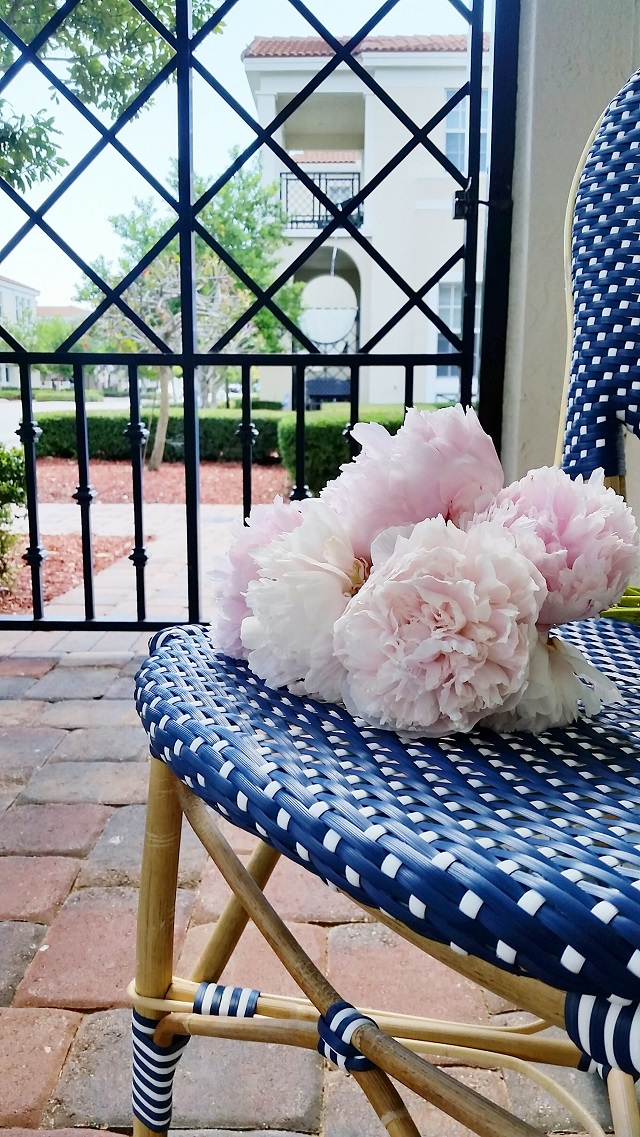 I have been really focused on furnishing the house and perfecting (obsessing over) every item we choose. Several months ago I spotted the Frenchiest of French looking bistro chairs. In crisp navy blue. Plus the coordinating marble bistro table. My eyes nearly bugged out of my head while I drooled over this set online.
I made myself forget about the set though. I have been ignoring my natural tendencies to be impractical and have instead forced myself to be more practical about our expenses, our needs and what purchases should have priority. Luckily, The Husband is better at being a practical shopper and knows to his eye out for a good deal. He spotted my coveted French bistro set on sale recently (20% off + free shipping!!) and surprised me with this purchase.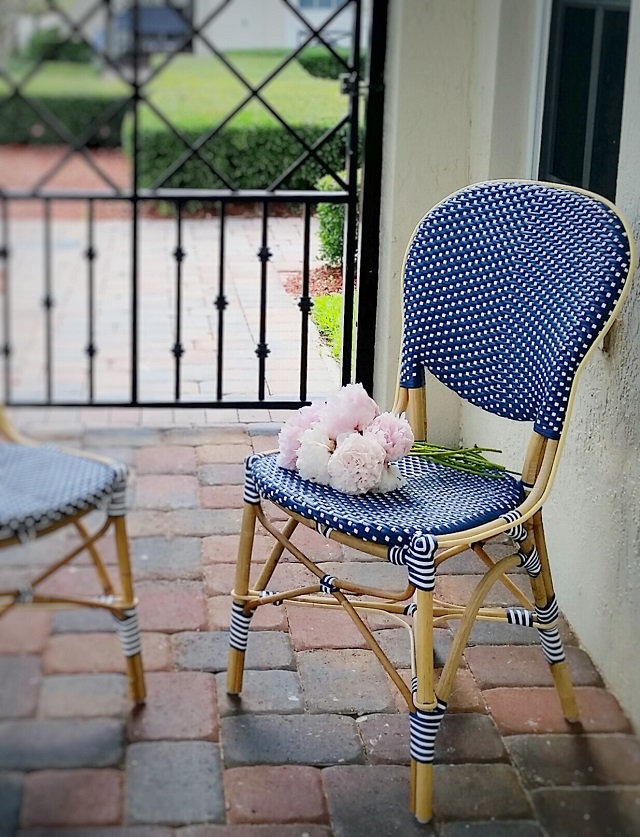 The chairs arrived yesterday and they are every bit as delicious looking as online and even more comfortable than I dared to hope. The table is still on its way, but our sweet little chateau now has a touch of Paris on our front porch. I cannot wait for the table to arrive so I can sit out front this summer with a glass of rosé, writing blogs and reminiscing about my favorite city.