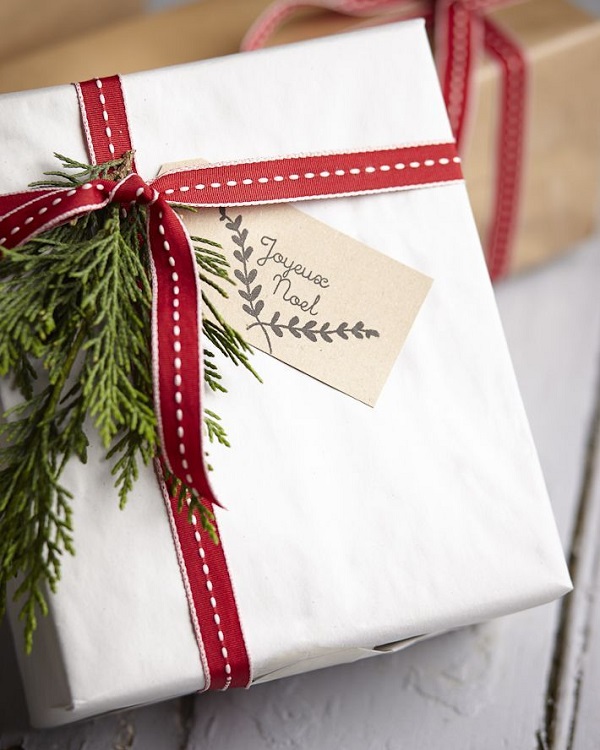 The holidays are quickly approaching and sales are happening more and more with door busters and emails galore. We all want to find that perfect gift while also scoring a major deal if possible. I usually prefer to do my gift shopping online so I have more chances to find that "perfect gift" (although my family usually sends those wishes via emailed direct link) but also so I can comparison shop in the comfort of my flannel pajamas listening to Christmas tunes.
But I also love to go out to shop for gifts – the stores are always decorated so festively with holiday music playing in the background, and I love to score that one item that you just know is going to thrill the gift-getter. Christmas doesn't feel complete to me if I don't battle at least one crowd, clutch one festive Starbucks red cup, and wander from shop to shop lost in the pleasure of finding that gift.
So my compromise is to mix the two – a little online shopping with some in person shopping too – This way I can Google for that coupon deal online, pick out a unique in person gift and usually throw in a little something for myself too (!). But I do have a few tips to survive the madness of holiday shopping:
1. Make a list – from who you are gifting, gift ideas and on to how much you can spend per person so you don't forget once you start shopping. But don't forget that it's not how much you spend, but how special and thoughtful the gift you will will be to the person you are gifting.
2. Avoid weekend shopping. Everyone is out on these days, so if possible go early on a weekday. I prefer Tuesdays or Wednesdays – there are less people, sales are still going on and you can get a parking in the same zip code as your shopping destination.
3. Wear layers – the shops are nearly always hot so if possible leave your coat in the car. If you bundle up in cozy layers it's easy to stay warm as you rush from the car to the indoors. A coat is a bulky, heavy item that can be cumbersome to carry, especially with multiple shopping bags. If you are shopping in a city or an outdoor outlet, then keep your coat on but make sure your crossbody bag (safer from holiday pickpockets) is big enough to hold the scarf, hat and gloves you will inevitably want to remove.
4. Pop a reusable tote bag in your purse – I have used Baggu bags for everything from grocery shopping in Paris to market shopping in New York and on to running into the local grocery store. They fold up into a tiny pouch to fit easily in your purse before the shopping begins, but once opened are sturdy and hold a ton of stuff. One of my shopping fears is that I will have too many bags, sit down for a rest and lose a gift!
5. Comfortable (but still chic) flats are a must – whether slouchy boots, your go-to flats or favorite sneakers, make sure you choose a a pair of shoes you can walk in (and stand in line) for hours with comfort.
6. Ask questions to score an extra deal – if the item you purchase isn't on sale, ask if it will be, what is the store's price adjustment policy, do they have any coupons, etc. If you go outlet shopping, make sure to ask if the are item you are interested in is from the retail store or if it was made for the outlet. Outlet made items are not always made as well as the retail store items – this varies from store to store though. Whether outlet or retail shopping or from a cute Christmas market you spot along the way, check the items you are purchasing over carefully – there is nothing worse than getting home to find a snag, spot or loose thread on a gift.
7. Now treat yo'self! Whether you choose a coveted personal gift, a sugar kick with a holiday cookie or stumble on something you didn't know you wanted but have to have it(!) treat yourself to this little extra. Santa's helpers deserve a little something after all the sweat, tears, and tiredness of holiday shopping!