After our family dog passed away I never let myself love another dog…until this sweet little Boston Terrier came into my life. My mother-in-law rescued her several years ago and while I've liked lots of dogs, I've never let myself love one fully. Until now. This cutie has wiggled her way into my heart and one of my favorite aspects to living in South Florida is the opportunity to dog-sit her often.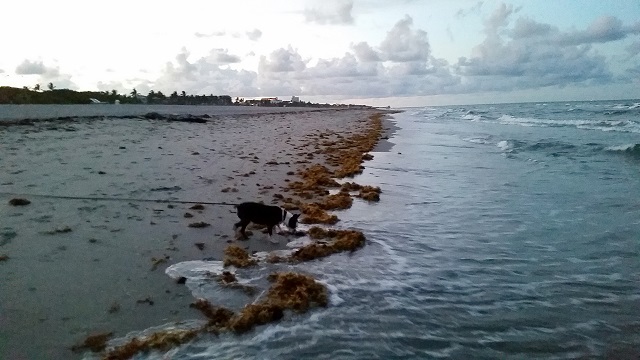 The Husband and I have been watching her for the last few days and she has never been to the beach, so last night we took her out for the first time. We were a bit nervous, fearing she might hate it, but instead she loved every second on the beach and at the end of the trip nearly refused to get back in the car!
The moment she stepped out of the car she was excited by the new scents in the air and once she discovered the seaweed along the shore she was in dog sniffing heaven. She didn't go into the water, but would go up to the edge then run away when the waves approached. It was ridiculously cute.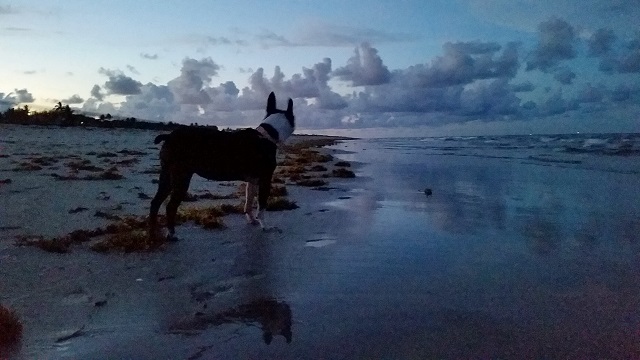 {I forgot to bring my DSLR, so I only had my cell phone. Apologies for the grainy photos}