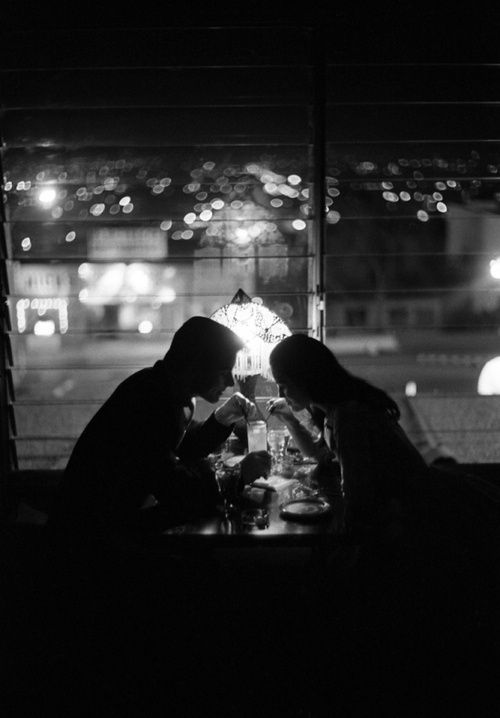 A few months ago I read a Glamour article to "bring back the date" with their #GlamourDateNight campaign and the article really resonated with me. While the hubs and I are nearly always together (we both work from home) we rarely have an official "date". I admit that I used to roll my eyes at the concept of date night amongst married couples, dismissing it as hokey. I took for granted that as a married couple every night would be date night because I always cook us a nice dinner and we sit down together to eat and catch up on events from the day.
A couple months before the Glamour article was published I had a miscarriage. That sad event, along with the recovery time mixed in with my mom's scary health concerns, created the need for us both to have something sweet to look forward to each week. While those times were difficult and we would often only have a few minutes to spend together between my trips back and forth to the hospital, it was a small pleasure in the midst of scary times to get those mini "dates" with each other.
Now those weekly date nights have become more and more important to me. The overall difficulties mixed with time rapidly flying by each day made me realize each day really is precious and to get the most of out of every moment, whether in big gestures or little ways. For the past month we have both made a concerted effort to establish "dates" and have loved every second. One date was a dress up and go out night of pure bliss and fun, while another was Chipotle for dinner while watching So You Think You Can Dance (equally blissful and fun). But each date, along with the other little ones in between were exactly what we needed.
So whether we stay in for my favorite indoor picnic style dinner, out for a moonlit walk or off to a favorite restaurant, this weekend will have another date night thrown in. The official date night is a fun, romantic concept I can embrace wholeheartedly now and I'm all for Glamour magazine efforts to bring back the date.
Have a great weekend!