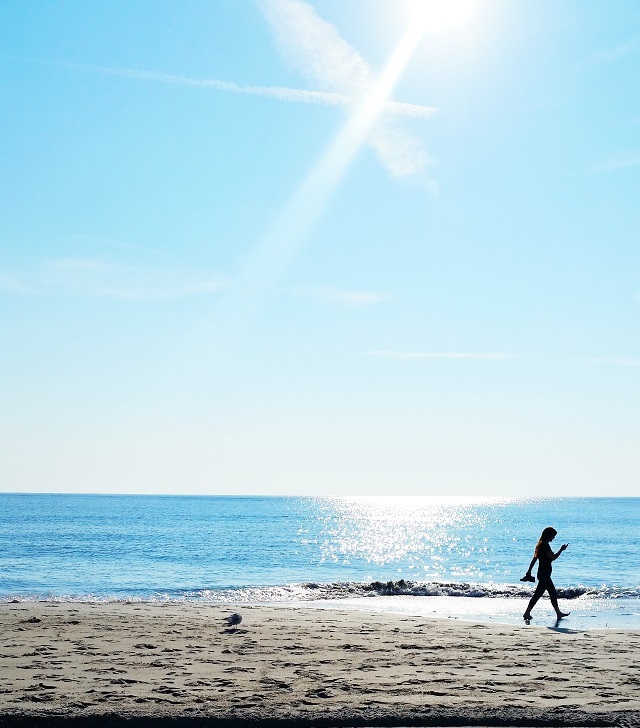 "Live in the sunshine, swim the sea, drink the wild air…" – Ralph Waldo Emerson
It's hard to deny the pull of the ocean and the soothing sounds of the waves each day so I have a feeling a lot of my current travel plans will be taking place just minutes from the new chateau. While I'm sure I will take for granted being so close to the beach eventually, right now I crave it every day. I also have several visits in the planning stage with family and friends for upcoming vacations and our close proximity to the beach makes visiting even more enticing to our guests.
A few days ago we had to meet the electrician early in the morning at our new chateau and normally I would grumble over being woken up so early, but we ended up going to the beach afterwards for a morning walk along the ocean. The sun shining overhead and the waves lapping at my feet put my little annoyances right back in perspective.