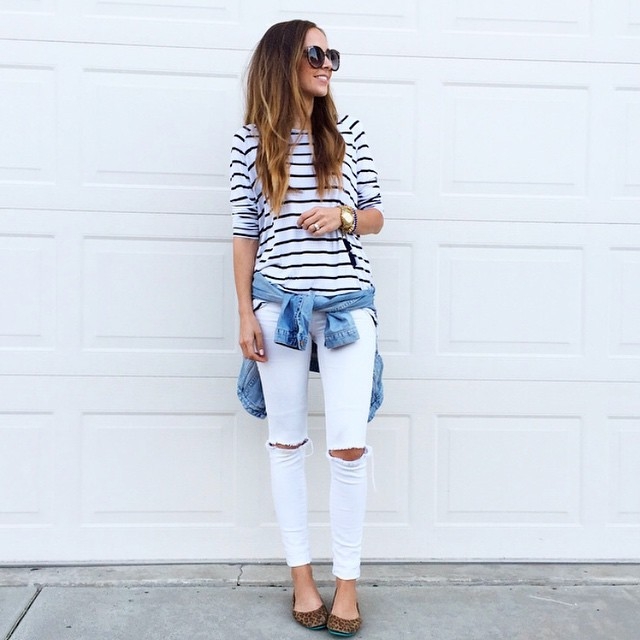 "Spring is a time to give everything some movement and romance" -Unknown
While I've been in Florida for a couple months now and cannot imagine the cold weather anymore, I know spring hasn't fully sprung for everyone. As much as we instantly want sundresses to be the go-to wardrobe selection each day, the chill in the air still exists and can be too much for your shortest shorts.
We all welcome in spring with open arms, but dressing for the new weather can get tricky. We have gone from wearing layers to quickly shedding layers as we welcome in the warmer weather and long to feel the sun on our skin. Here are a few tricks that I like to use to as a transition into spring style.
1. Spring Clean: This is the perfect time to go through your wardrobe and choose what you want to keep, store or toss. The refresh to your closet lets you approach your closet with fresh eyes and it also opens up space for a few new spring must-haves.
2. Lighten Up: As the days get warmer it only makes sense to switch your color palette. Even if you prefer an all-neutral color scheme, going from heavy black and grey to white and blue can make your wardrobe instantly feel like spring. Keep your favorite jacket on hand (denim, moto or trench) to toss over your shoulders or tie around your waist for windy moments, but enjoy feeling a lighter, freer self as you leave behind the heavy winter coats and scarves
3. Brighten Up: If you embrace color, this is the perfect time to buy that cheerful pink scarf, floral blouse or a neon accessory. My favorite addition is a new pair of crisp white jeans. I love to pair these jeans with my classic striped tops and favorite espadrilles (here & here) for a spring feel.
4. Shoe Switch: As much as I LOVE boots, I cannot wait for spring when we can wear any shoe we want. Even if you are still wearing a jacket and scarf, you can pair those covered up pieces with an open-toed bootie, loafers, ballet flats, sandals, d'orsay flats or your favorite sneakers. When the weather is still in-between and too cold for shorts there is a certain freedom to be found in cuffing your pants above the ankle bone/to the calf and feeling the air and warmth on parts of your skin that haven't seen the sun in months.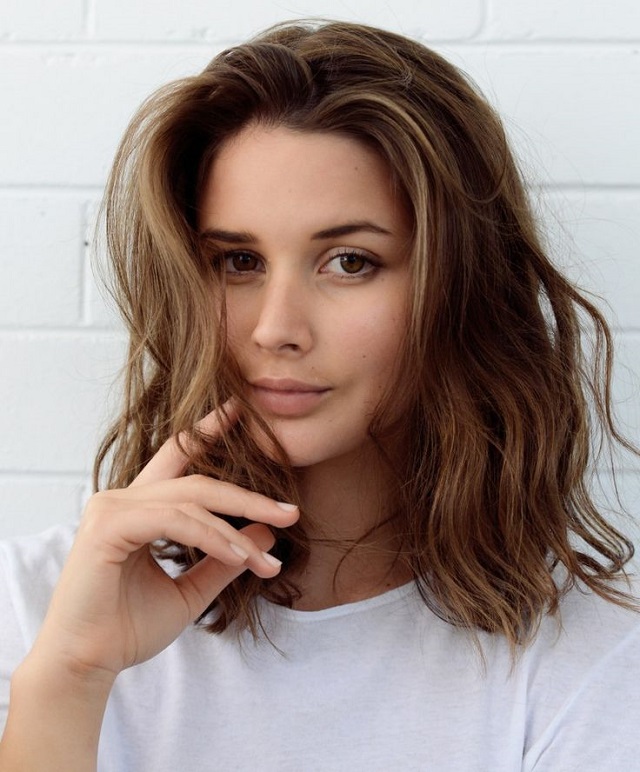 5. Hair and Makeup: This is the time to lighten up your look as you add a bold or pastel colored lip gloss, bright nail polish, and make the switch from heavier foundation to a light tinted moisturizer or CC cream. It's also when we crave change in our hairstyle, so maybe the Lob is what you need, a fresh new color or balayage, or layers added. Maybe take the plunge and add bangs or just learn a new braided hairstyle. Whatever you choose, this is the time of year when everything feels fresh and new so we should embrace every minute of it. Happy Monday!