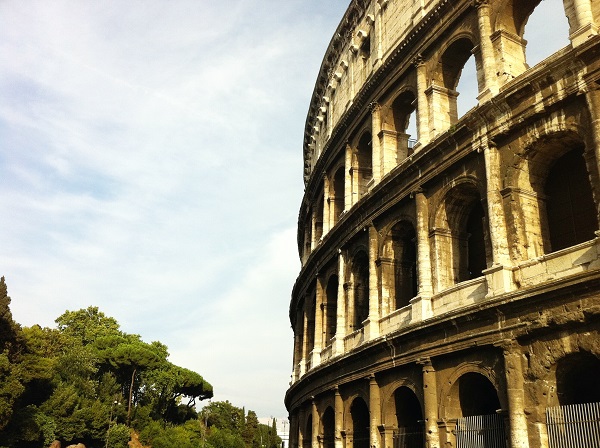 "Dolce far niente (The sweetness of doing nothing)" Elizabeth Gilbert
Considering how much I love to travel and read about other people and their travels, I'm surprised it took me so long to read Eat, Pray, Love by Elizabeth Gilbert. I'm not sure if it was the over-hyped movie or the buzz surrounding the book that made me hesitate, but something held me back for far too long. I'm glad I did finally read this book though; it's intriguing from start to finish as it follows the author  through travels to Italy, India and Indonesia, where she discovers her own form of happiness and finds love along the way.
Her ardent love for Rome appealed to me immediately as it is one of my favorite cities to travel to, along with her funny discoveries of food, weight, acceptance, love and her thoughts on religion and relationships. If you haven't read this book (although it seems like I am the only one who hadn't!) it is definitely worth the read.
With winter on its way, a stack of must-read books and a cozy blanket are a necessity. I have wanted to join a book club for a long time; the social aspects and newly discovered stories always intrigued me (or it could have been watching The Jane Austen Book Club over and over again) but haven't found any near where I live, so I'm starting a new series, Style Stories to share my favorite books along the way on here. I would also love any suggestions you have for a good winter read!
{the photo above was taken in Rome a few summers ago}