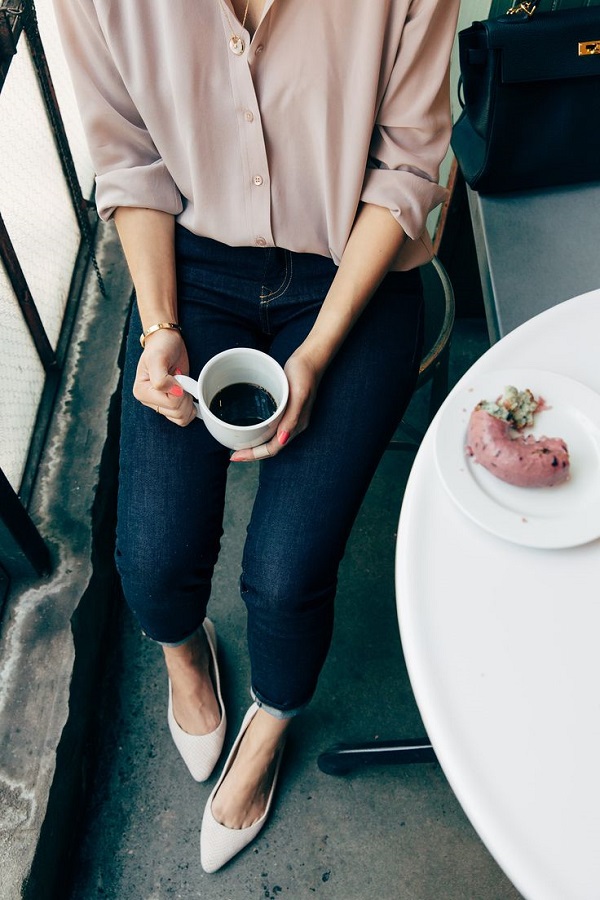 "To be yourself in a world that is constantly trying to make you something else is the greatest accomplishment."  – Ralph Waldo Emerson
At the center of my fashion loving heart I am a silky blouse-skinny jeans-ballet flats-with-a-structured-bag kind of girl. It is my preferred style and what I always feel most comfortable in. While I do play around with other denim styles, including a relaxed skinny or boyfriend jean, with the occasional maxi dress thrown in to offset my usual look, that skinny jean-silky blouse-ballet-flats style are the pieces in which I feel my most me.
With this future move to South Florida (house hunting now!) I've been freaking out a little of what to wear and what to shop for (I am a shopper through and through whether at home or on vacation) because I don't know what works down here. Normally for this time of year I would be bundling up in my beloved blanket scarf, throwing on booties and OTK boots, cashmere sweaters and black coated skinny jeans. However, those items don't really work in a region that has a current low temp of 72 degrees. I was out yesterday shopping and overheard a conversation in which the people were sincerely concerned that the temps were dropping so low. Seriously. Adorable really.
I had a momentary panic as I wandered around shopping, thinking I should change my style to match my future home. Luckily, before I damaged my credit card and my spirit could take a downward dive as I compromised my style for some hazy image in the back of my mind of what I should wear versus what I love to wear, I took a deep breathe.
I reminded myself that my classic pieces will  work in this new environment. I am not a bright colors/bold prints type so why change myself for some weird hazy picture in the back of my mind of what I should be wearing rather than what I love to wear? I'm not planning to wear my favorite silky blouse to the beach, but I will continue to wear the pieces that make me happy and feel true to myself.