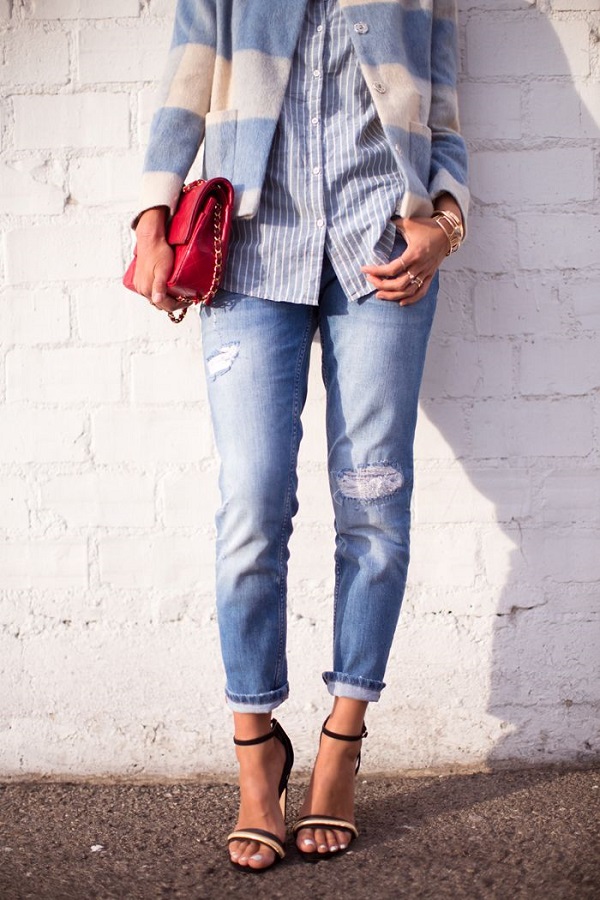 All you need is love, but a great pair of jeans never hurts
I have a tendency to be a fairly extreme person; if I love something it's intense, and if I prefer one style or another there is a defined line. My preferences for denim have always followed that same theory with super skinny jeans as my go-to style that I alternate with their extreme counterpoint in a baggy boyfriend style. My preferred denim wash is just as extreme; either a deep dark solid blue or denim so distressed it is in danger of falling apart with each new wear.
But lately I have been craving something in between, a fit that is still chic and slimming like a skinny jean, but offering the relaxed comfort of a boyfriend jean. However, it still needs to be more fitted through the leg and flattering the bum. A girlfriend jean of sorts is what I am after, a slouchy skinny fit that is more feminine than your typical boyfriend jean, but loose enough to feel casual yet not so much that I wouldn't wear them out with my girlfriends.
Styling this relaxed skinny (more here and here) is just as easy as your go-to skinny jean or boyfriend – paired with pointy toe flats or strappy sandals for a warm day before winter fully hits or chic ankle booties with the cuffs rolled up slightly to expose a touch of skin at the ankle. Pop on a favorite striped blouse (on sale!) and contrasting patterned jacket to finish off this look for something that is just right for a fall night . Whether you are in cooler temps heading towards winter or down south (as I am this week) with breezy 75 degree days and nights, this new relaxed style works for any location.