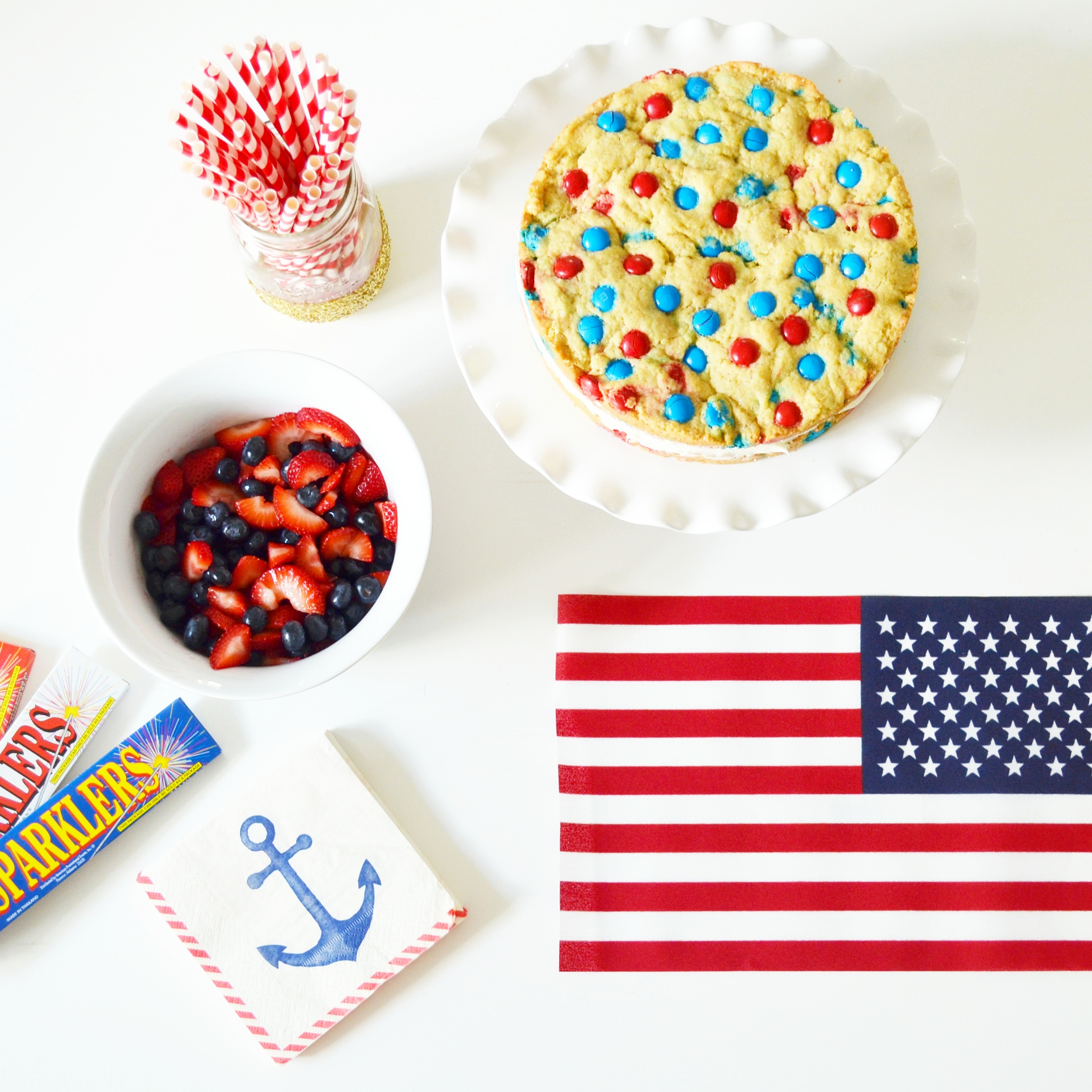 I love celebrating the 4th of July and reveling in the patriotic vibe of the holiday. This year my emotions started swinging from one direction to the other as the day went on. I know a lot of these emotions come from raging pregnancy hormones, but even though I know where the feelings come from it still gets overwhelming! I planned on a low key day filled with baking treats (recipes here) for the Hubs and watching fireworks, but there were tinges of sadness mixed into the day, which I wasn't expecting.
While we were watching the Macy's fireworks show I started to feel sad and miss my Gram- she was very patriotic and enjoyed singing along to the old songs during the fireworks show. I kept remembering those moments along with our last 4th of July together when she was outside with my cousins and I, as we all ran around with sparklers, laughing and playing together while watching the neighbors shoot off their fireworks. I love these memories and thinking of her, but I miss her so much that the sadness gets to me sometimes.
After the show and the tears, the Hubs and I cuddled up in bed talking for hours (I stayed up way too late, which is why this post is so late lol!) about our hopes and wishes for our little bun. Talking about our present and future was just what I needed. All day today as I ran from one doctor appointment to the next I felt as though I were lighter, which is hard to feel at nearly 37 weeks pregnant! My doula came by this evening for our final meeting before the birth and she kept asking me what has changed, as she thought I seemed different since our last get together and I think it was because of the talk last night. That talk helped center me and I feel more zen towards life and its changes as we get ready for this very exciting next change in our lives. So many changes happen in big ways, but it's also these tiny moments that change my perspective in dramatic ways.