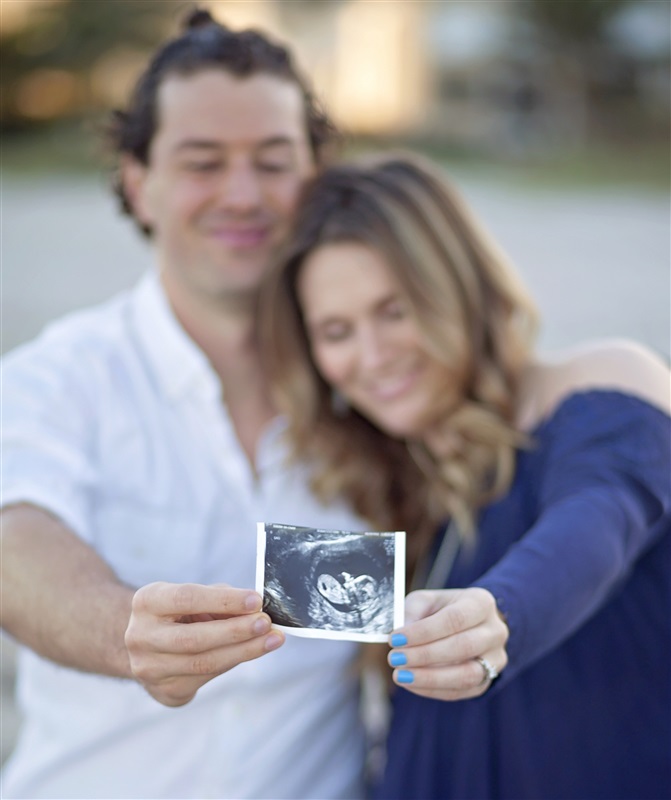 Hey everyone! So the reason I haven't blogged in so long is because I'm pregnant!  We waited a long time to tell anyone and most days were spent trying to act as though I wasn't exhausted and nauseous, so blogging just became too hard to keep up with (sorry!). The morning sickness lasted pretty much all day and night for the entire first trimester and has just now started taper off in my 19th week. I kept a good attitude throughout those tiring moments though because I am so thrilled to finally be pregnant after trying and being disappointed for so long. The Hubs and I tried for a long time to get pregnant and just when I thought we would need to see a specialist I got pregnant! (Seriously, I had an appointment with a specialist scheduled for the following month!)
I was suspicious on Thanksgiving Day, so I took a test late at night but didn't want to let myself hope too much, so when I saw that it was positive I nearly burst with excitement. Giving the news to The Hubs is one of my all-time favorite moments. He was so happy and to be able to give him so much joy nearly caused me to burst in excitement again. Telling our families was thrilling with the sweetest reactions; from happy tears to shrieks of joy.
To share the news with our friends we really wanted photos on the beach. It seemed the best place for us; we go there to relax, to refresh and in our happiest moments it is amazing to hear the rush of the ocean waves as everything around you is alive and moving.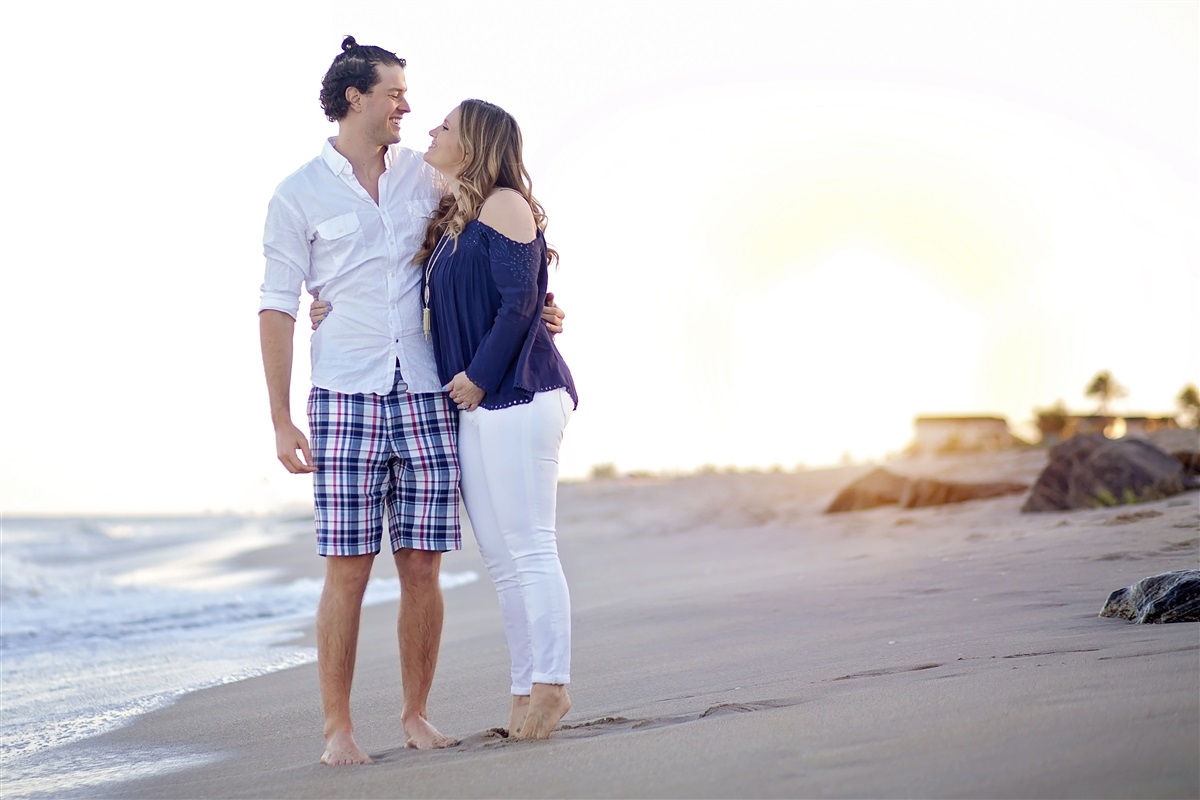 We did a blood test and found out the gender early (at 12 weeks) and I was shocked, terrified and then thrilled (all in that order) to learn we are having a boy! Because I was so nauseous I had assumed it would be a girl, so I was surprised to hear boy, but within just a few minutes I became so overwhelmingly excited knowing we are having a boy. It's crazy how being pregnant with him has already changed my life, my thoughts, and what matters most to me. I cannot wait to cuddle my sweet little boy, who I already love so much.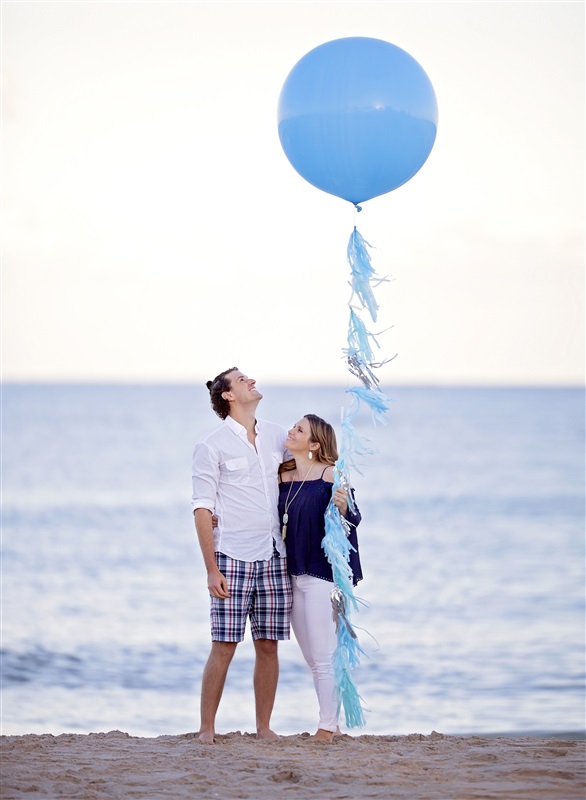 Being pregnant is so amazing and everything I have wished and dreamed of for so long. I love the tiny bump that is slowly popping out, the way my body has changed as it makes room for this little one and at one day before 18 weeks I felt the first kick. This is an exciting moment at any time, but this day was the day of my grandma's surgery and I was scared, so to feel that little life inside of me poke me with a soft kick was the sweetest moment. Over the last week he has kicked and kicked more each day and the feeling of this little one moving inside of me helps me so much through my sadness and worry for my grandma. He truly is the greatest gift.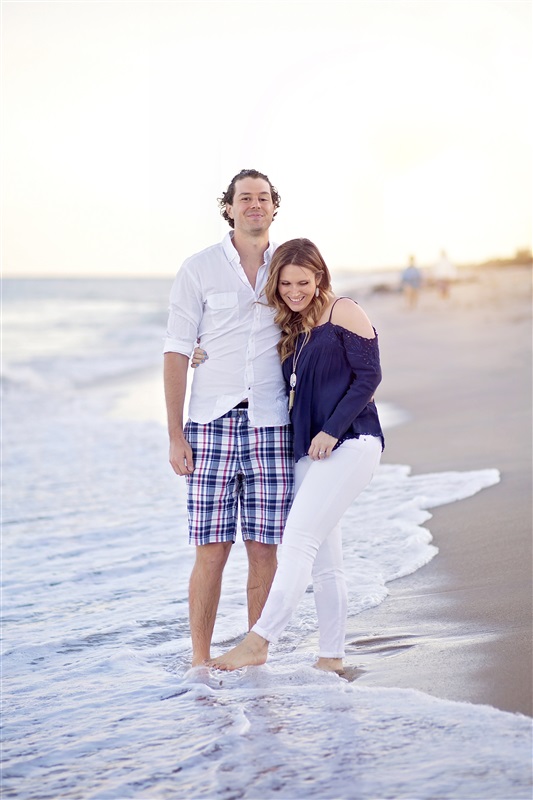 Thanks for patiently waiting out my break from blogging! Xoxo!