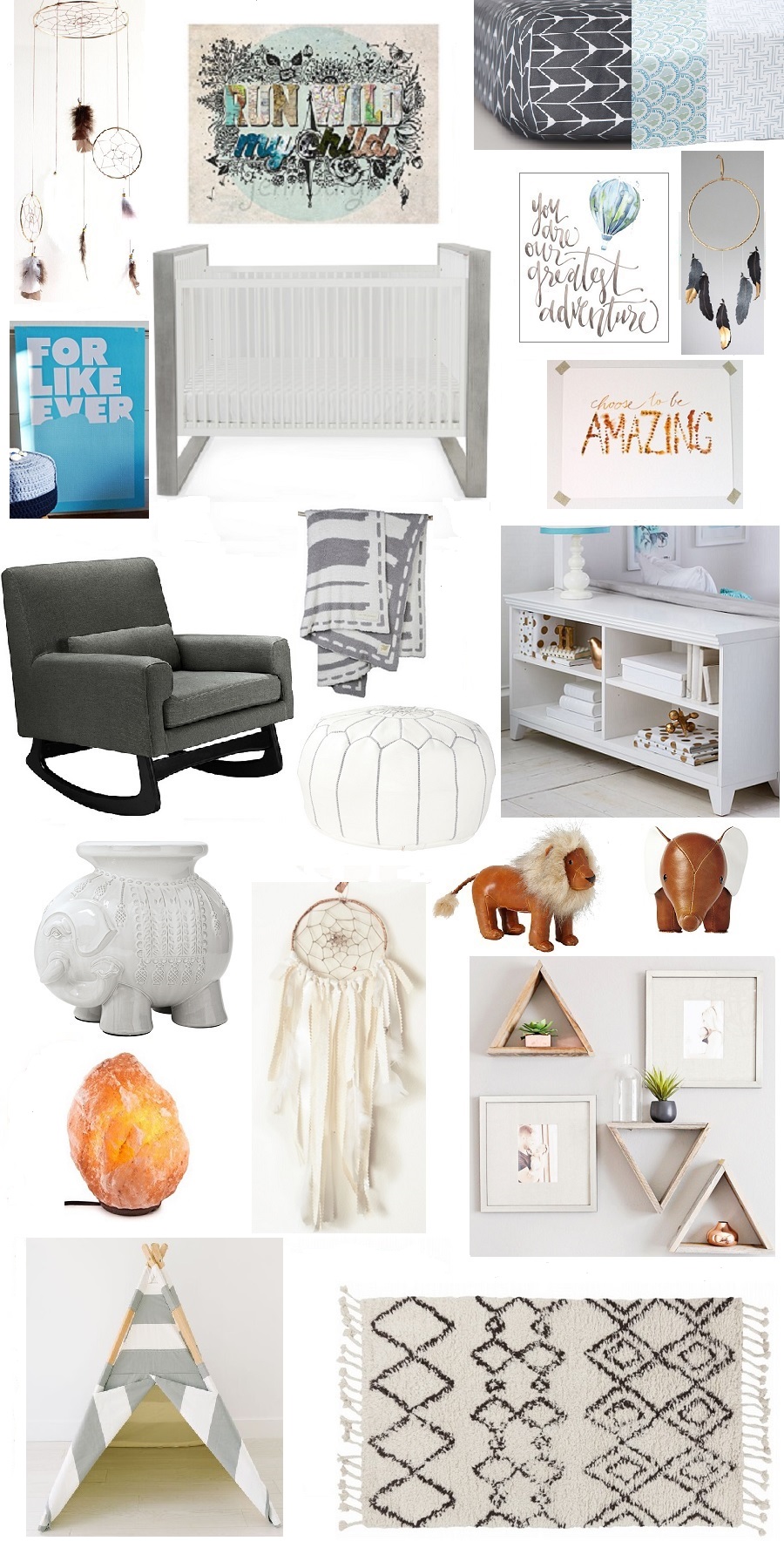 Hey everyone! I am embarrassed to admit that I weirdly superstitious about stuff and when it comes to being pregnant I have followed all the don't tell too early rules just in case. I also haven't bought anything baby related (other than one pregnancy journal book) because I worry I will "jinx" something. But these rather stupid superstitions haven't stopped me from imagining my dream nursery!
I had so many ideas for decorating the perfect haven for our little boy, so to stop the swirling madness in my head I recently created an inspiration board. Seeing all my ideas laid out at once was a huge help. Initially I was leaning towards a starry bedroom theme because I love the stars and the moon so much…but then I realized it would quickly become a "theme" and not last much longer than a year or two at best.
I have always love the phrase "Run Wild, My Child" because I think childhood should be a time of magic, wonder, adventure, and dreams filled with endless possibilities. That phrase started off an Etsy search that led me to a gorgeous mixed media canvas that features the Run Wild phrase made out of maps, along with images of the Pacific Northwest. The Hubs and I love to travel, so the maps are the perfect touch and I grew up in Seattle, which makes the design feel even more personal to me.
Based off the Run Wild canvas I created an inspiration board using clean-lined furniture and the neutral grey colors The Hubs and I both prefer, along with pops of blue. Because of my Pacific Northwest background I have a strong affinity for dream catchers and have always had one in my bedroom since childhood. I would love to have that similar element for our little nursery (which is why I have chosen three – one wasn't enough!) along with the cutest leather animal bookends, inspiring art work, minimalist shelving, a fun tee-pee (another must!), a soft rug for playing on, and the perfect chair for cuddling with my little love.
Xoxo!