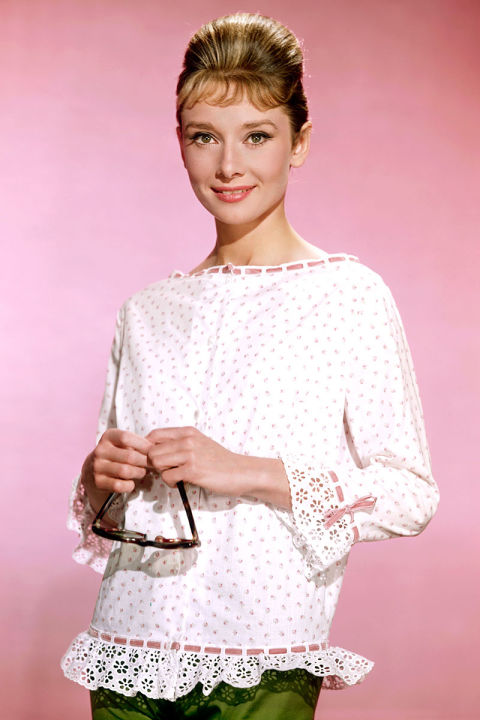 Since moving to South Florida I've been in a style rut. I'm truly grateful to live in such a pretty place, but determining what to wear has been difficult. I came with a wardrobe that was suitable for spring and fall (my favorite seasons!) but I moved to a place that is in a perpetual summer.
I lost my personal style for a few months as I tried out different styles of clothing that seemed to work in the dressing room, but the moment I got home nothing felt right. I made a lot of returns! So to help myself refocus I started going through images on Pinterest (my obsession!) and searching out my favorite fashion icons for style and inspiration.
Audrey Hepburn has been one of my favorites since childhood. She always retained a ladylike air and sense of grace to everything she wore, even the utilitarian basics she chose for simple days. Other than those stunning dresses chosen for awards shows, most images of Audrey show her dressed simply. Slim pants, boatneck tops and minimal dresses were part of her daily wardrobe. She skipped the trends and instead added on through her accessories with a head scarf, oversized glasses, gloves, ballet flats or statement jewelry.
I'm incorporating those classic pieces and imagery back into my wardrobe. I have also started to realize that I don't need to change myself or my style to create a look that may be in sync with the are, but isn't within myself. I love basic slim pants and jeans, striped tops and ballet flats. Those pieces are a major part of my wardrobe and I'd rather be true to my style…and if that simple wardrobe makes me feel better about myself and allows for a bigger budget for more shoes and bags than it's a win-win!