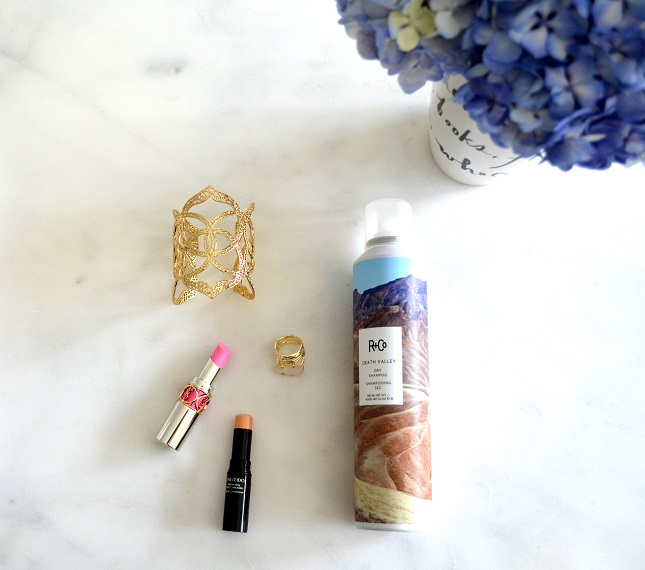 I am extremely optimistic person, which is great most of the time, but when it comes to time management my eternal optimism is a detriment. I am so certain that I always have enough time to do something or be somewhere…until moments later when I realize I will be late or barely arrive on time.
Being late stresses me out. It's rude to arrive late and feeling a need to rush, whether in traffic or through whatever activity I was previously doing takes away from the joy and presence of that moment. So I'm trying to be better about time, and have created a few little on the go beauty tricks and essentials that help me to look as though I had all the time in the world to get ready…instead of tearing out the door with 1.5 seconds to spare.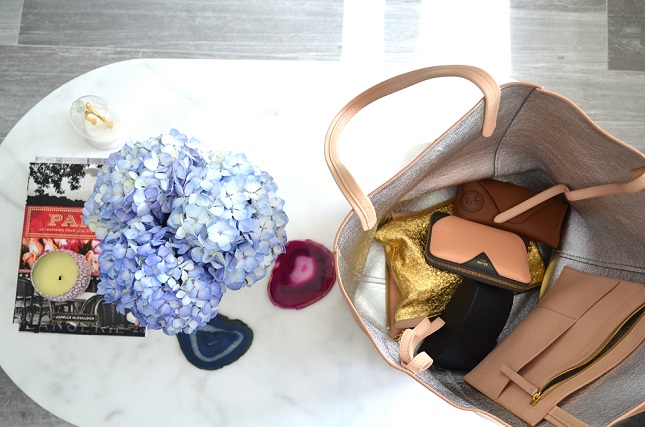 1. Skip the daily shampoos. Every hairdresser will tell you to go as long as possible without shampooing, usually asking clients for 3-5 days in between shampoos. Your hair needs those natural oils, which make your hair softer, shinier and healthier. Invest in a good dry shampoo. Even when your hair is used to going without shampooing, it helps to have a dry shampoo to touch up after a sweaty workout or if you are feeling less than fresh. I am obsessed with this dry shampoo, which gives fluffy hair but does not leave a sticky or flaky residue.
i must have flowers, always, and always Claude Monet2. Shower at night. I love to do this for many reasons, including the time saved in the morning. Showering at night is relaxing and it gives me time to think about the day while I decompress in the hot steam. Afterwards I take my time to  let my favorite lotion sink into my skin, indulge in a face mask occasionally, thoroughly wash my face, and finish with my regimen of creams and oils. By the time I am done (usually about 45 minutes) I am so relaxed I barely make it into bed. All these steps would be rushed or neglected in the morning, but at night they are a calming indulgence.
3. Keep a beauty bag in your bag. I always keep my favorite brightener and a concealer for touch-ups, hair ties and bobby pins for a quick topknot or messy braid, and pink lipgloss to instantly give a finished look. All these little touch-ups take less than five minutes.
4. Sunglasses. I keep two classic styles with me at all times – mirrored aviators for a relaxed vibe and oversized black cat-eye that channel Audrey Hepburn/Holly Golightly.
5. Statement jewelry. While I love to pile on bracelets or layer necklaces, sometimes I just don't have the time. I've found an intricate cuff bracelet and cocktail ring take no time at all to pop on and are instant attention-getter's, elevating a simple look to something special.