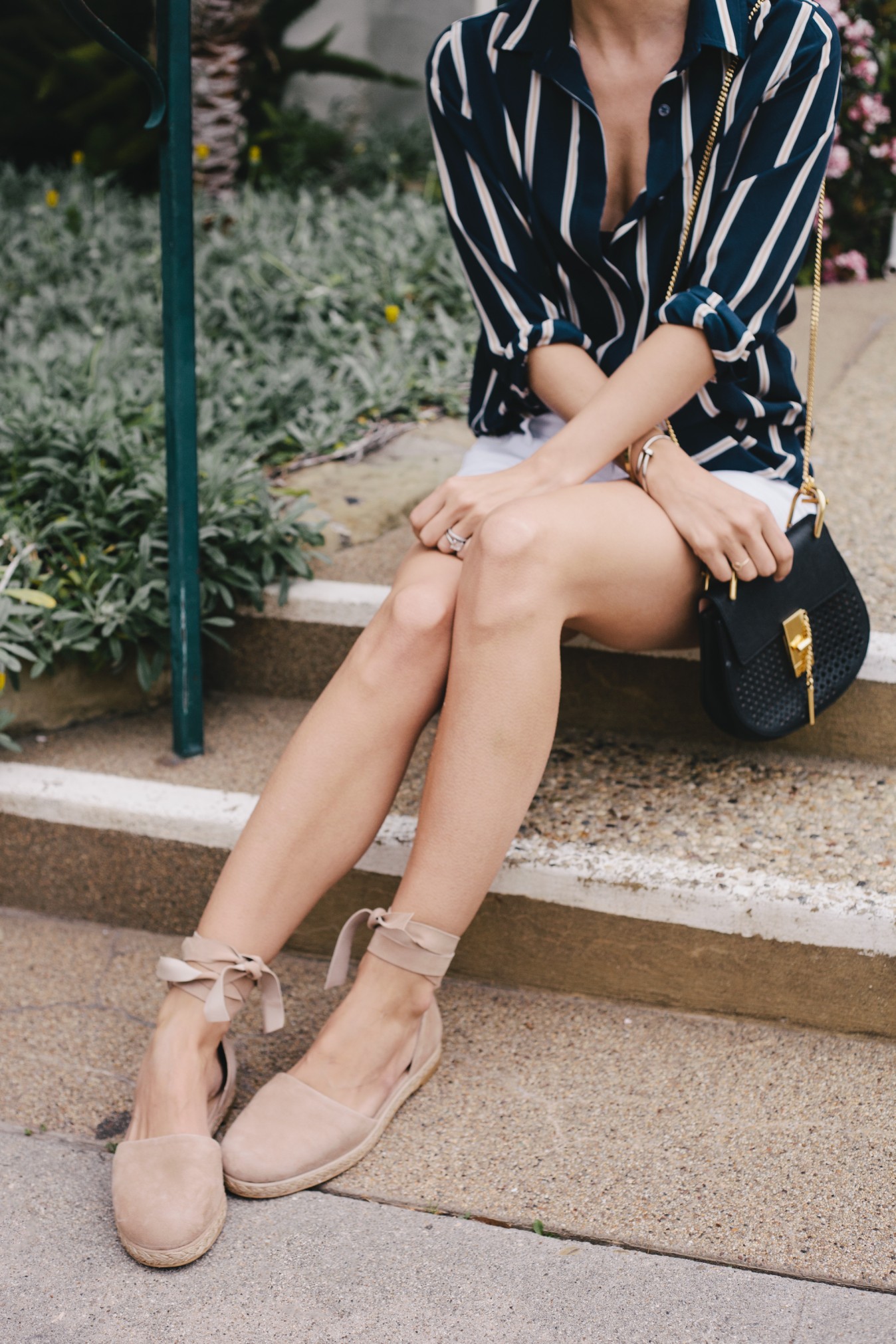 By far my favorite shoe style is the espadrille. Every time I slip on my espadrilles I feel as though I have been transported back in time, spending my summer on the Côte d'Azur à la  Bridget Bardot. It's an easy shoe to wear too; espadrilles give the freedom of a sandal while combing the sensibility of a sneaker. This shoe can be worn day, night and every time in between, perfect for sightseeing, and they match with anything from dressing up a casual pair of cut offs with a striped top to a sweet carefree vibe for a summer dress.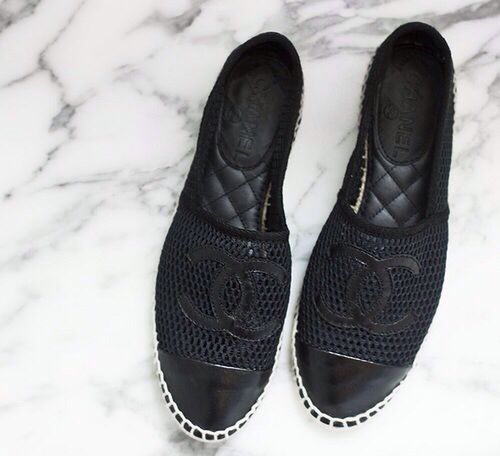 My favorite pairs are my Chanel espadrilles. I have worn these shoes all over New York City [popping my first pair on minutes after purchasing and stomping through the streets for hours afterwards without a single blister!] throughout our travels in Europe, home in the states nearly every day and everywhere in between. I know the price is pretty high, but if you want to splurge on a shoe, this is the shoe to splurge on.
I have been eyeing other brands too and currently this one, this one, and this one are in my shopping cart/on my wish list and I'm obsessed with this denim one and have to find it in my size. I'm also loving this striped one, this color-blocked one, and this fun crab themed one. This one is currently on sale and a dupe for my black and white Chanel espadrilles, while this one or this one are similar to Valentino Rockstud espadrilles.