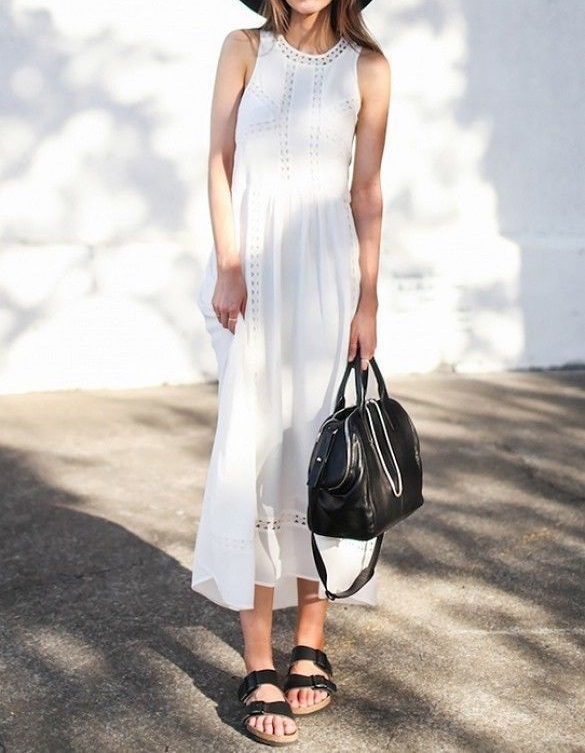 Fall is on its way and summer's waning days are surrounding us. I have been posting about transitional weather wear quite a bit lately, as I am anxious for fall to arrive (sweaters and boots season is my favorite season) but this summer I found a few favorite wardrobe pieces, along with my must-have shoe; the Birkenstock Arizona sandal.
This on-trend shoe really is worthy of the bandwagon everyone has jumped on as they support the equally supportive sandal. While I was initially leery of this trend (read more here + here) given how orthopedic-like Birkenstocks are, once I tried the Arizona I was converted.. The feel of this shoe is pure bliss.
These rugged sandals are deliciously comfortable and add that laid-back je ne sais quio feel I always strive for in my outfits. Whether worn with a floaty maxi dress, my favorite skinnies, classic black Minnie pants or distressed boyfriend jeans this easy sandal pairs up perfectly every time.