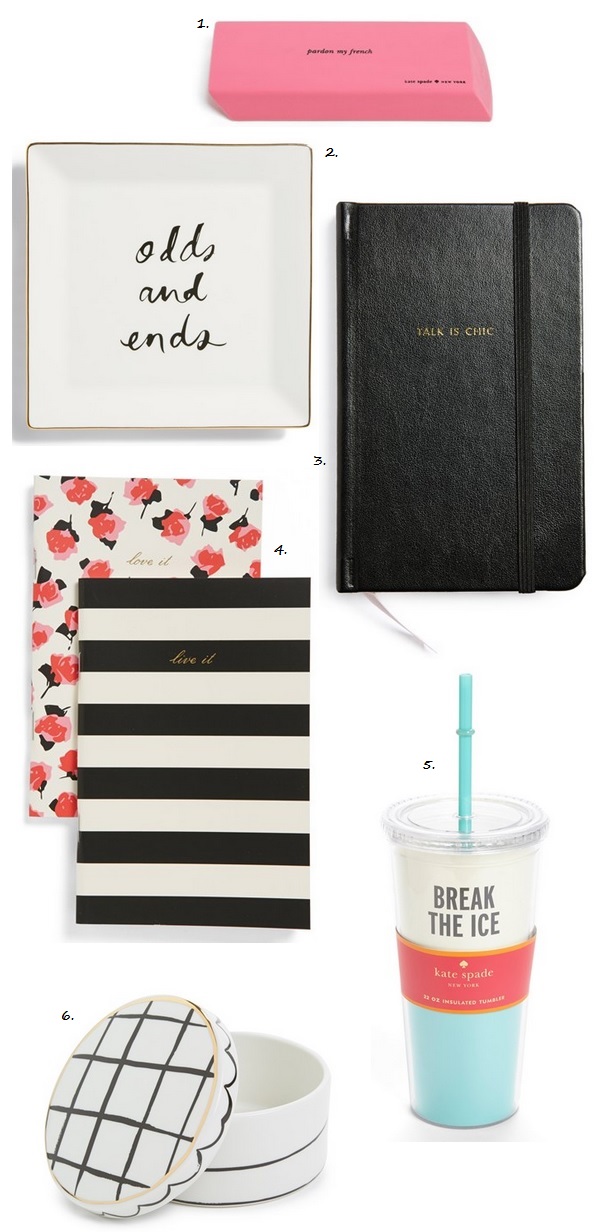 Every work space needs storage. But practical storage doesn't have to equal ugly or utilitarian. Rather than cringe over a plain box, simple tray or bland notebook, bring a pretty style to your work space with these sigh-inducing pretty solutions from Kate Spade.
It's no secret I love Kate Spade; from her shoes, jewelry, handbags and wardrobe items every piece she conjures up has such a soft, sweet appeal and these desk accessories are no exception. Accessories for your desk are just as important as the accessories in your outfit. Adding that extra layer to your desktop with a pretty trinket box is similar to adding on that statement necklace or dainty earrings that complete your ensemble. Not only will your desk be organized, it will also be stylish.
I gear towards the old-fashioned when it comes to list making, note taking and date keeping – I have to write everything own or I will forget it. Plus there is just something so satisfying in writing down a to-do list and checking each item off or looking through a calendar and seeing the day laid out in advance.
My desk area desperately needs sprucing up (along with an actual desk rather than the teeny table I am currently using) so an oversized eraser for fixing mistakes or to use as a quirky paperweight, along with a tray for must-have pens and little items are just a couple of the many little things I'd love to use to give my work space a little more style.
Tell me, what's your desk style?