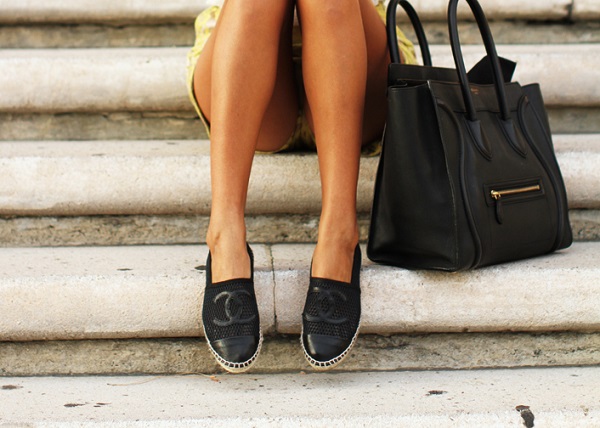 Last spring I was obsessed with getting a pair of black mesh Chanel espadrilles. I was so enamored with these shoes that nothing could stop me from buying them. The espadrilles were in high demand, but I was lucky enough to snag the very last pair in my size at the Chanel shop in Manhattan near 5th, where I have always had a wonderful shopping experience.
Yes, the shoes are crazy expensive but when you factor in cost per wear they are relatively inexpensive. I wore them nonstop last spring/summer and have already taken them back out of the closet for several wears while recently in South Florida. This season's version has a thicker sole that makes these fabulous shoes just that much better.
The leather and mesh version from last year was perfect for hot summer days and this season I've got my eye on the all canvas version in a classic Chanel black and white version. Check out your local Chanel boutique to see what's available near you if you love this shoes style as much as I do…or try out this very similar version for one-tenth of the price. But either way get yourself a pair of espadrilles for the spring and summer. You won't regret this classic shoe style that will quickly become your go-to warm weather shoe.