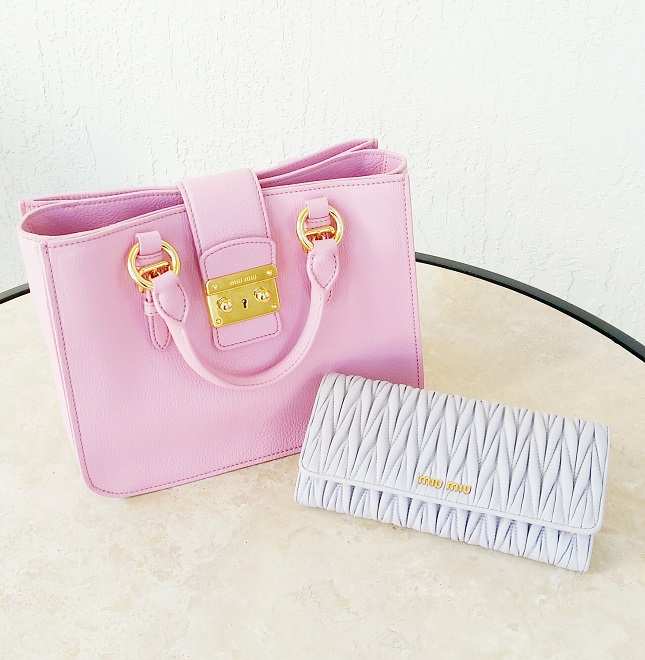 As much as I love to shop, I rarely purchase anything major during the Black Friday sales. I would like to say it's only because I refuse on principal since many stores make their sales staff work on Thanksgiving (which is just WRONG) but honestly most of the best deals to be found are in electronics and I'm just not into electronics.
I obviously didn't expect to make any purchases this year for Black Friday, but a few days before Thanksgiving I was at Saks Fifth Ave and decided to pop over to handbags to say hi to my favorite salesgirl in the Miu Miu department. And then I found out Miu Miu (who rarely does sales) was doing a Black Friday pre-sale for 50% off. My jaw dropped internally as I slowly, nervously ventured closer to the three walls of marked down Miu Miu handbags and accessories, while telling myself to breathe deeply, calm down and assume that the only bags available will be in off colors, odd sizes or other forms of rejects.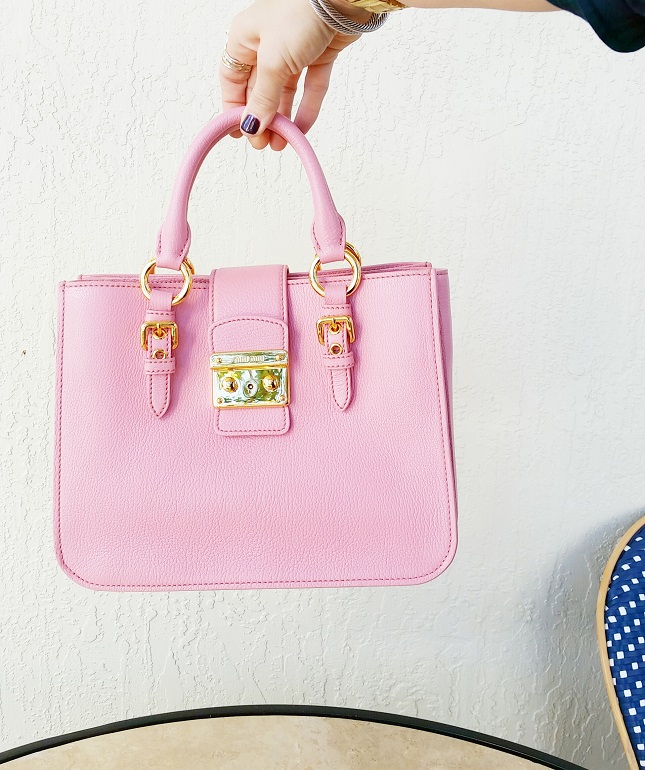 Instead nearly every bag was beautiful, shoppable, and covetable and my heart melted (whilst I also did an internal happy dance) when I spotted the most perfect pink structured handbag. This perfect pink shade, gold hardware and top handles all conspired to create my dream-come-true pink handbag. I knew the bag was a must-have and when I found out the discounted price I was in the happiest shock.
I turned back for one last look at the items available and couldn't resist their pale grey ruched wallet. I adore the ruching technique that Miu Miu has created (the design actually uses 60% more leather than the average wallet/bag) and was thrilled that thewallet (the last one!) was still available. The icing on the cake? These two pieces together cost less than the original price of the handbag.