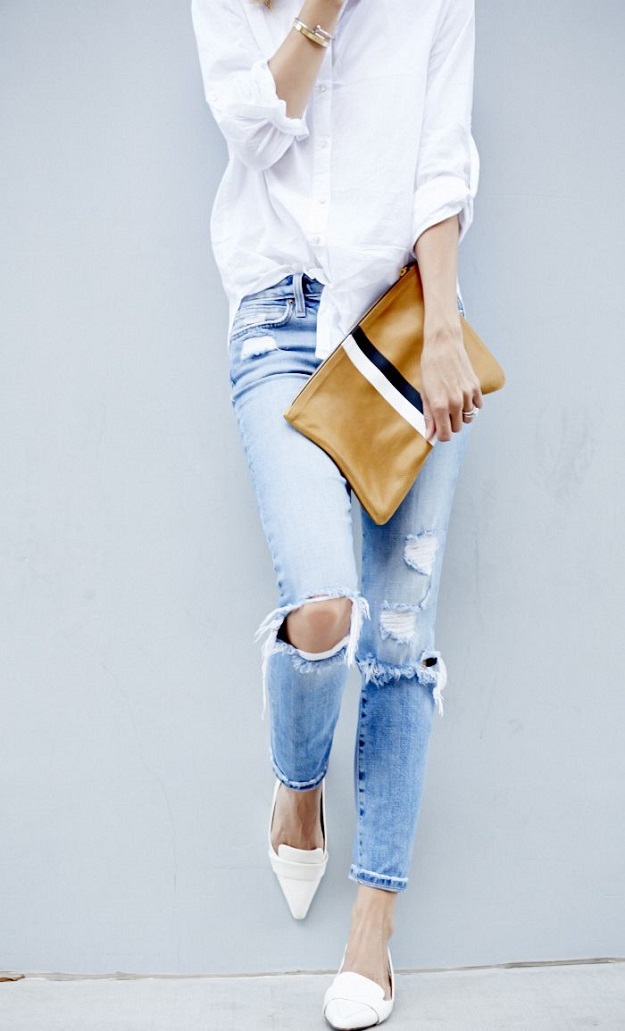 Lately I've been on a clutch kick. I've always favored this bag in the summertime since it is so lightweight and easy, but the past few months of winter have seen me grabbing my go-to clutch bags more often than ever before. I sometimes feel overwhelmed by the huge coat, blanket scarf, beanie, gloves and various other layers saving me from the icy winter, so just grabbing a clutch bag and tucking it under my arm gives me a sense of freedom in winter I don't normally feel.
An oversized clutch is surprisingly versatile all year long; it holds my necessities easily (wallet, phone, sunglasses, hand lotion and a variety of lip glosses) but never looks over stuffed and because it's not a huge handbag I never have to dig around in the bottom of the bag for lost items. When I do need to be more practical/hands-free, I can toss my clutch into a larger purse or tote bag. It also works when I am rushing out to yoga and simply pop my clutch into my yoga mat bag.
Luckily, the oversized clutch bag itself is now a closet staple, and the trend can be found in the different shapes, sizes and colors. Balenciaga, Michael Kors, Alexander Wang and J. Crew all offered variations on the clutch from classic, sporty, and metallic, while Jason Wu sent his models down the runway with a handbag turned clutch when he had them grip the top of the purse and let the handle dangle free. That little trick will easily turn your favorite handbag into an on-the-go clutch.