It never seems to matter how many bags, purses, clutches, totes, etc I possess. I always see another that I need. These are my latest wants…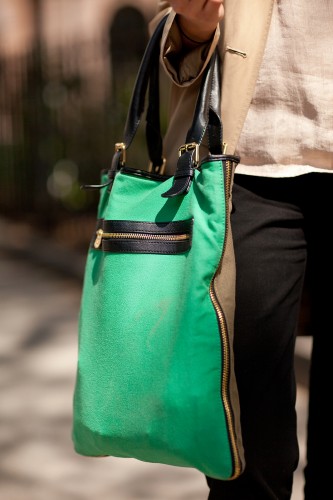 I love the mix of the casual canvas with the pop of bright green, while the gold zippers with black trim tie the two sides together.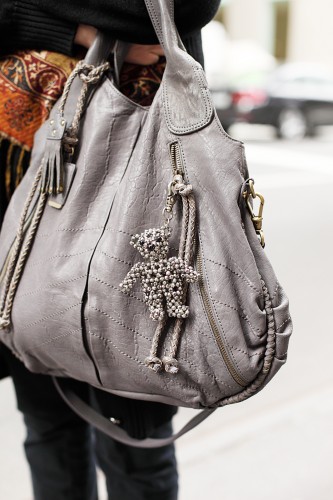 Great size for a daytime bag & the grey color makes for a great neutral. I love the teddy bear for the fun effect at softening all the zippers.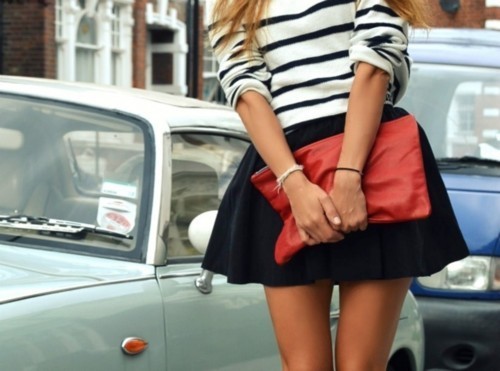 The red clutch is fantastic with the striped top and dark skirt.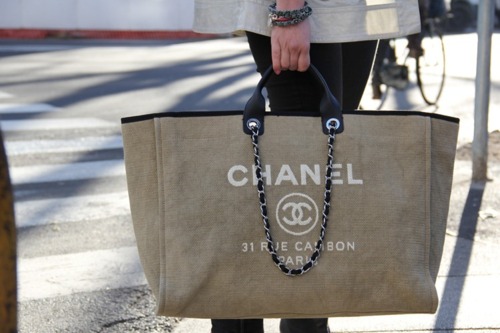 This bag is the ultimate chic canvas summer bag.