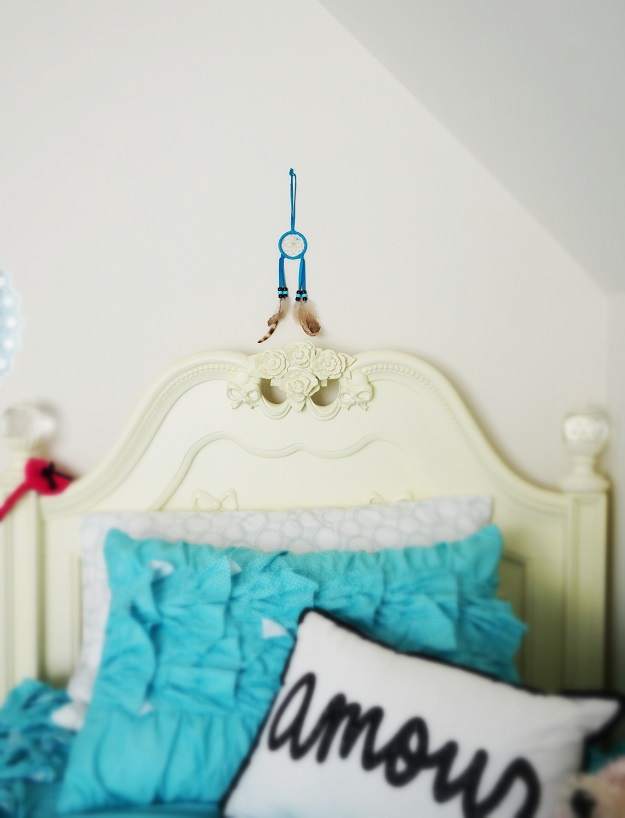 "Cousins are different beautiful flowers in the same garden." -Unknown.

As moving day gets closer and closer, I am torn between a myriad of emotions. I'm excited for our upcoming move to South Florida (more here), but know that I will miss my family since we are extremely close, and especially my little cousins. I love to spend time with the littles; running around playing games, shopping, baking and watching football together.
I'm looking forward to upcoming holidays (I've claimed them for Spring Break!) and am already planning on regular Skype sessions. Before leaving though I wanted to do something special for these littles that mean so much to me.
I've always felt that my bedroom is my sanctuary, my happy haven. They have both had a lot of upheaval in their little lives so I wanted to create that same feeling of comfort in their own little spaces and also reflect their current personalities and preferences. The littles were thrilled when I came up with the ideas and concepts for each room, trusting me completely to get their styles and preferences.
Up first is the ten year-old, who is on the verge of tween-hood and longed for a bedroom that felt more mature, her own quiet space away from everyone and that she could enter into her teen years with while feeling like a cool kid. A brighter palette combined with designated play, work, dress, read and sleep spaces, along with an area for her trophies that showed her hard work and accomplishments was just right for her. While she is still little (playing with Barbies and American Girl dolls) she is also verging into a new world. She was excited to feel as though her voice counted and that her bedroom was maturing alongside herself.
I'm so grateful that with help from the Mister, my family (and multiple trips to Target and Home Goods!) I was able to create this sanctuary for her. Next I'll be sharing the "dreamy" bedroom I created for my six-year-old cousin.