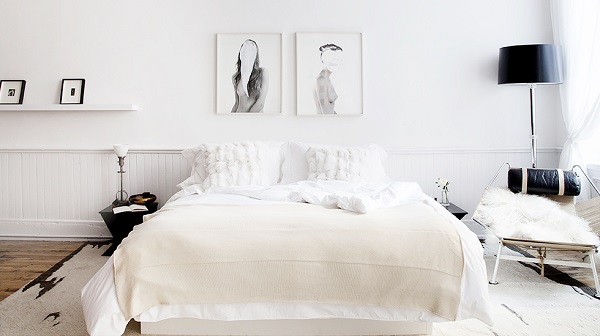 The husband and I haven't been able to relocate to South Florida just yet, but I am still making plans for our future abode. One of my favorite looks is an all white bedroom. Perhaps it's the future Floridian in me, but whether it's an all white outfit or all white bedroom, this non-color color scheme is just what I'm looking for when we move.
Normally, I'm an excitable person who cannot wait for "the next thing", but this time around, I have a surprisingly zen attitude towards the fact that we haven't had the time to travel down to pick out our new abode just yet. Maybe because it's out of my control? Either way, it's giving me more time to scroll through Pinterest for inspiration (see more of my favorite home decor styles here).
Although we don't have a new space yet, I may have picked up the occasional decor piece or two (we may or may not now have an abundance of coffee table knickknacks sans coffee table), along with new linens for our future bedroom. I love to wake up late on Sunday mornings and am looking forward to doing so in the future with a bright, airy all-white bedroom and thanks to my extensive Pinterest searching I've come up with few tips on how to create an all-white bedroom.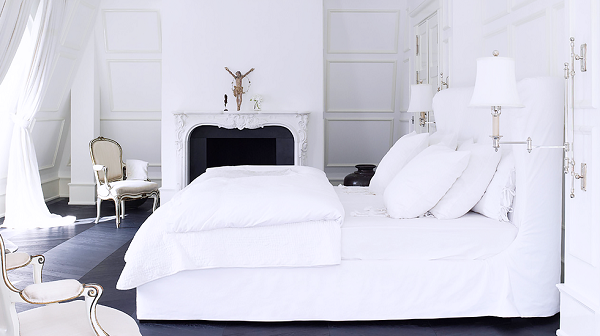 Whether your sleeping space is a corner in a studio apartment or a full suite in a large home, the bedroom is the most important room in your home. It's where you do all your resting, recuperating and rejuvenating. Your most private moments take place in this space. Treat your bedroom like the oasis it should be by creating a spa-like getaway with an all-white color scheme.
An all-white bedroom is airy, soothing and ethereal. The lack of color creates a serene environment to escape to that is reminiscent of sleeping in a peaceful cloud. However, creating an all-white space that is warm and inviting, rather than antiseptic can be challenging, but these easy-to-follow tips make the all-white styling much easier.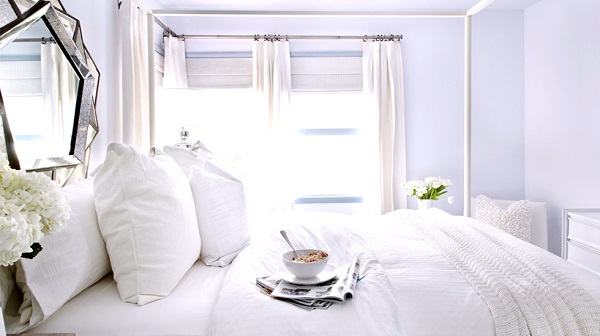 1. Create texture, depth and layers with varying shades of white or ivory linens for visual interest. An on-trend Moroccan wedding blanket in cream or a soft honeycomb weaved throw blanket will add texture and complexity to the space with ease.
2. Everything from the ceiling to the floor is another area to add depth; choose soft curtains that waft in the air, white-washed wooden floors are natural, soft and add more color and depth to the room, while pale flowers add a subtle scent, additional layered texture and and visual interest.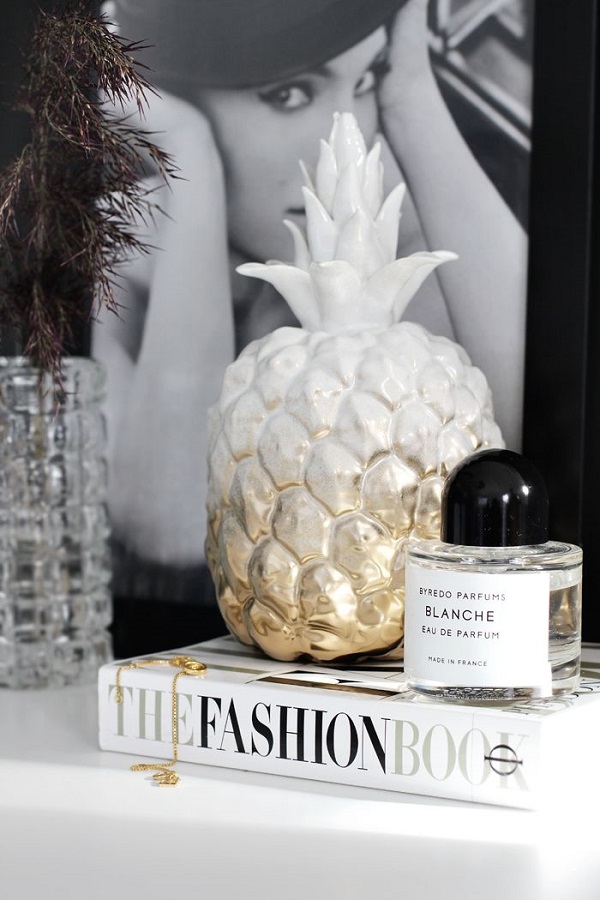 3. Placing a favorite piece of jewelry or stack of books on your dresser can also add a subtle pop of color to the neutral space. Complete the space with a touch or two of neutral colored metallics in pewter or gold. This will give another layer to the all-white space and can be achieved with artwork, sentimental frames, and decorative accessories.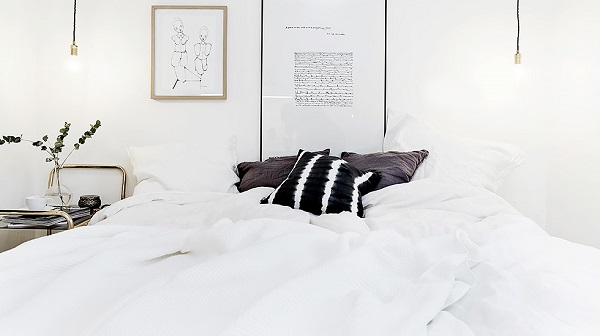 4. Now that fall is on the way adding in furry blankets is a natural element that adds warmth to the all-white space, while taking it from looking spring fresh to fall cozy. You can also bring in a darker contrast with a few accent pillows and simple autumn plants. Cozy fall-scented candles will add another layer of depth to the all-white space, while also making it ready for the colder weather ahead.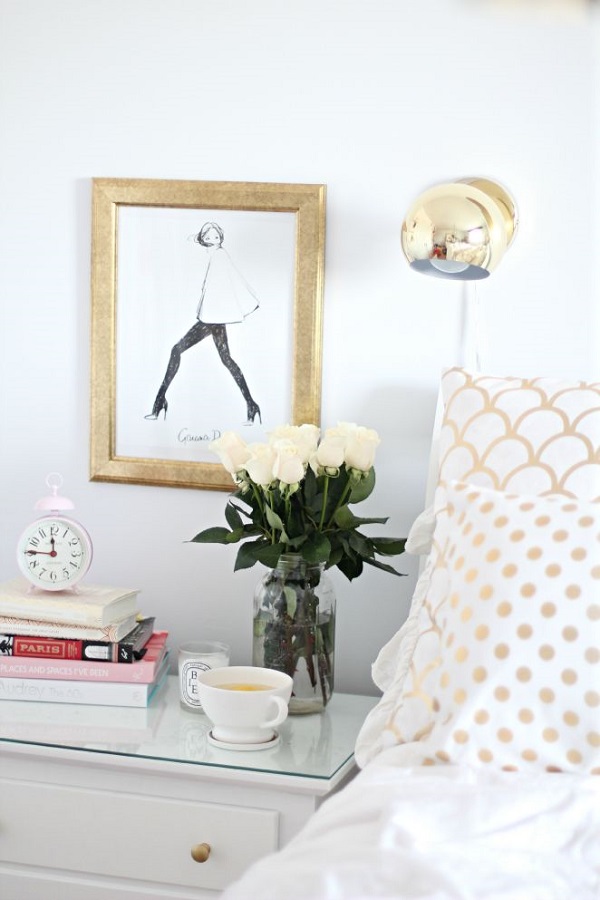 5. Finally, make each item in your bedroom a deliberate choice, only using items that you really love. Whether it's a stack or books or a favorite candle, only choose the items that soothe or give you burst of pleasure you when you see them. Edit your bedroom just like your closet and select what works best for your home, style and the statement you want to make as you create a heavenly retreat that embraces you each night.