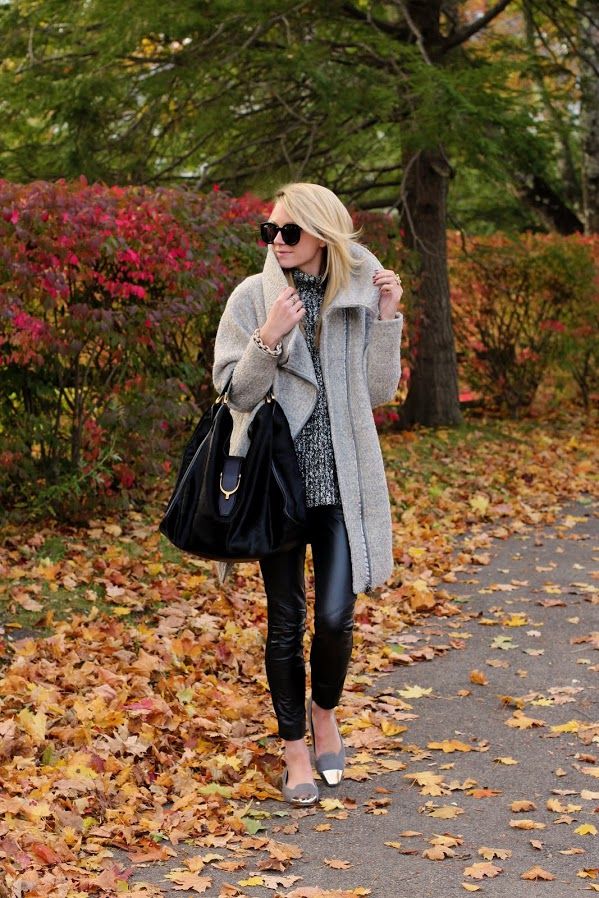 It may seem hard at first to put together a look that is cute and comfortable, allowing you to indulge in that extra serving (or two!) of pie and turkey that your little heart desires, but it is possible! It can also be daunting depending on where you are celebrating the day, so I've put together my top four favorite looks for a variety of dinners and Thanksgiving celebrations. These looks all blur the line between casual and dressy, melding the best of both styles as we enter into the holiday season.
Here's my holiday confession – when it comes to Christmas and NYE dressing I am all for glitz, glam and sequins (of course!) but a day dedicated to eating has me longing for comfort and coziness. Even if I do monitor what I eat (which I do because of some major health issues – soooo annoying!) I still want to feel relaxed and comfy as families and friends get together to mingle, nibble on treats and watch parades, dog shows, and football.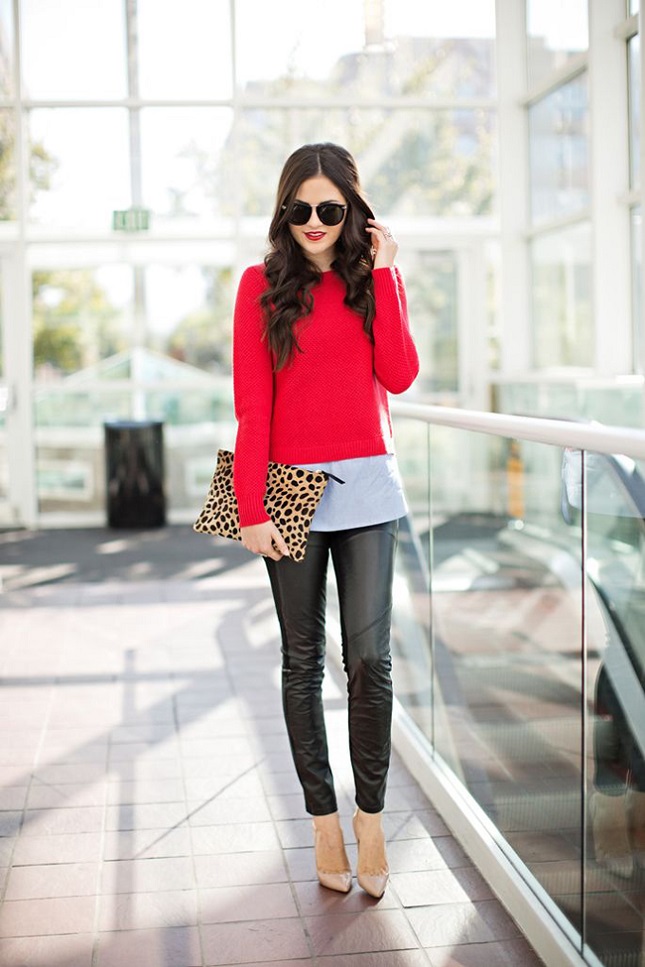 Heading to your significant others' parents home? Feel at ease with faux leather legging with a soft sweater layered over a classic button down blouse. The structure in the blouse and sleek faux leather take the standard leggings and sweater up a notch for visiting with the family, but still bring all the comfort of your favorite go-to outfit.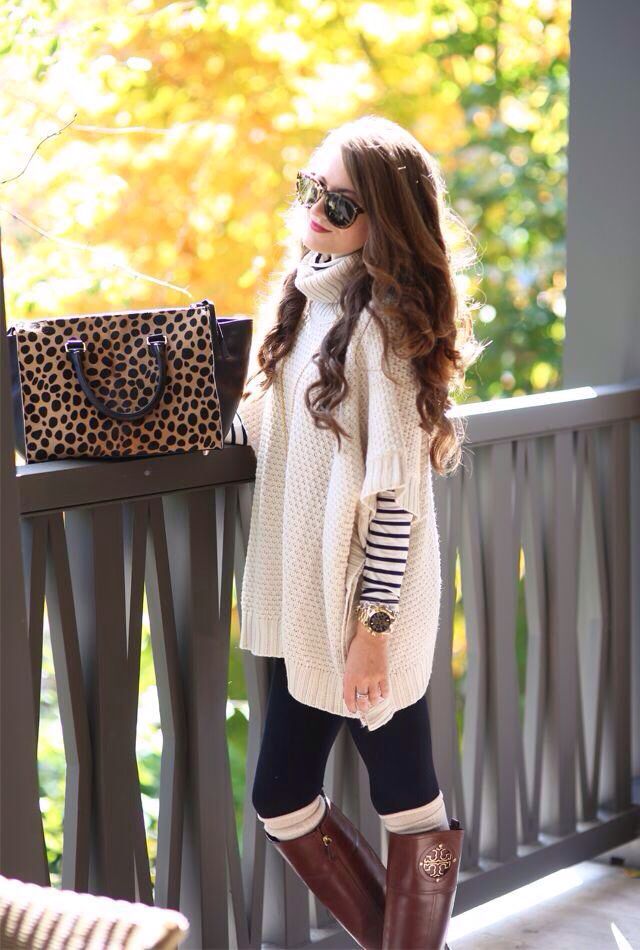 Relaxing at home with your family? Classic leggings, knee-high boots and the comfiest poncho sweater are stylishly on point, but oh so comfortable for extra servings and mid-day naps.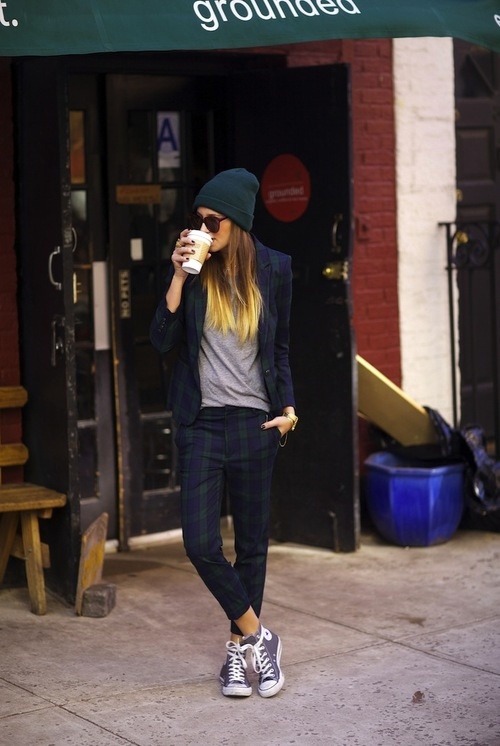 Attending a Friendsgiving? A patterned blazer and pants paired with your softest tee and classic sneakers gives off a relaxed vibe that is perfect for a laid-back dinner party and game night with you besties.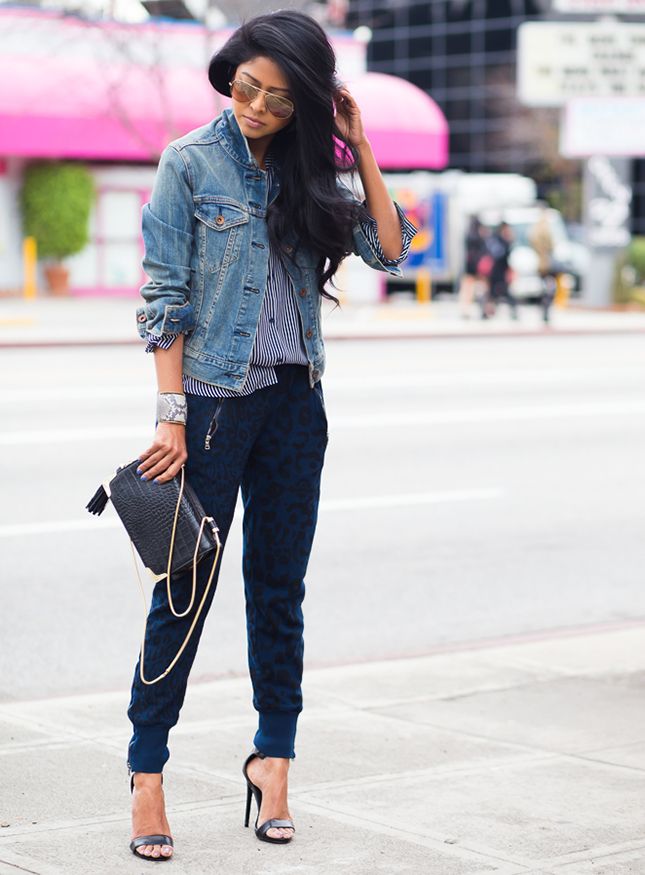 Hosting at home or just staying in? My favorite pant of all time is the jogger pant. This relaxed chic pant is literally one step away from pajama pants, but with refined patterns and fabrics that take it up a notch. Pop on a classic blouse or cashmere sweater tucked into the waistband and you can get away with this pajama-like outfit while still looking polished.