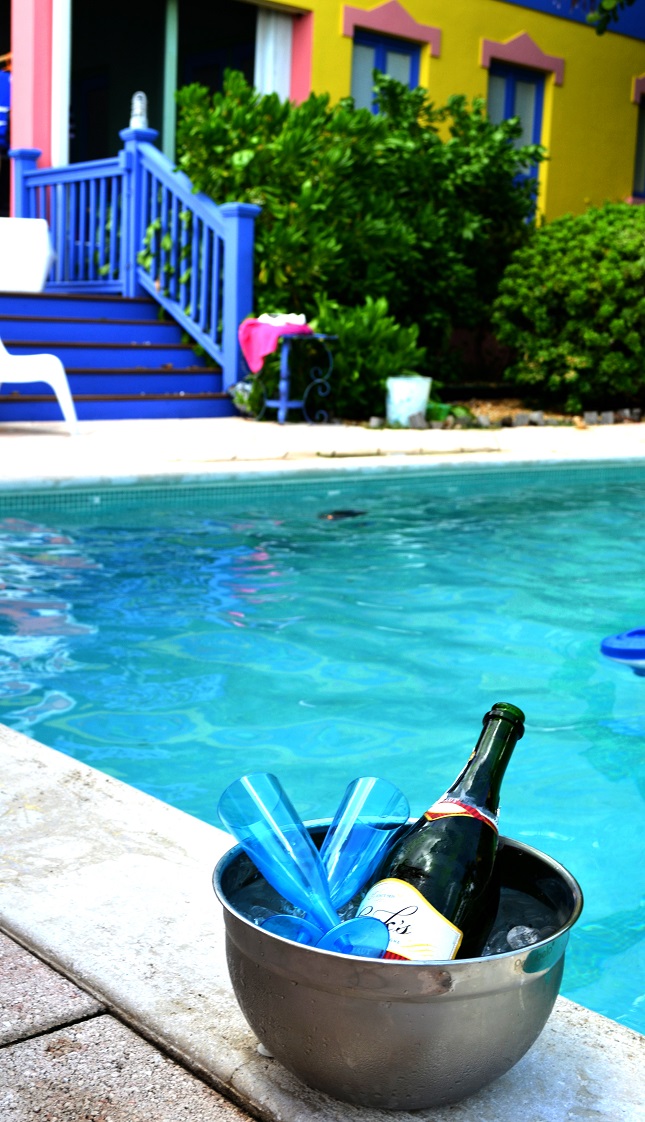 Honestly, what can I say about this crazy house we stayed in? Spending this past weekend at The Real World House in Key West was one of the best weekend away travel experiences The Hubs and I have had! From the over-the-top house filled with indoor and outdoor hot tubs and pool, tennis, basketball AND racquetball courts, sprawling decks, and gorgeous views of the ocean, to the people staying at the house, it all combined for an unforgettable weekend.
The house was originally featured on MTV's The Real World and after filming ended the home became available to rent for parties and large groups of people. We found out about this house from a friend, who told another friend, and another friend…and so on until there were the twenty people needed to rent the Real World Key West house for the weekend. It could have been weird spending two and a half days with over fifteen strangers, but everyone got along so well and so much fun that most are hoping to rent the house again next year.
This weekend away could have been ruined with Hurricane Erika on its way, but instead the storm stayed away and even sucked all the bad weather away from Key West! Instead of hurricane winds and rain, we were treated with balmy days, endless blue skies and cool nights.
The Real World House is perched on the edge of Key West with ocean views in every direction and the scenery outside of the house is just as over-the-top as the house itself. I took far too many photos of dusk, sunsets, scenic and ocean views because I wanted to capture every beautiful moment.