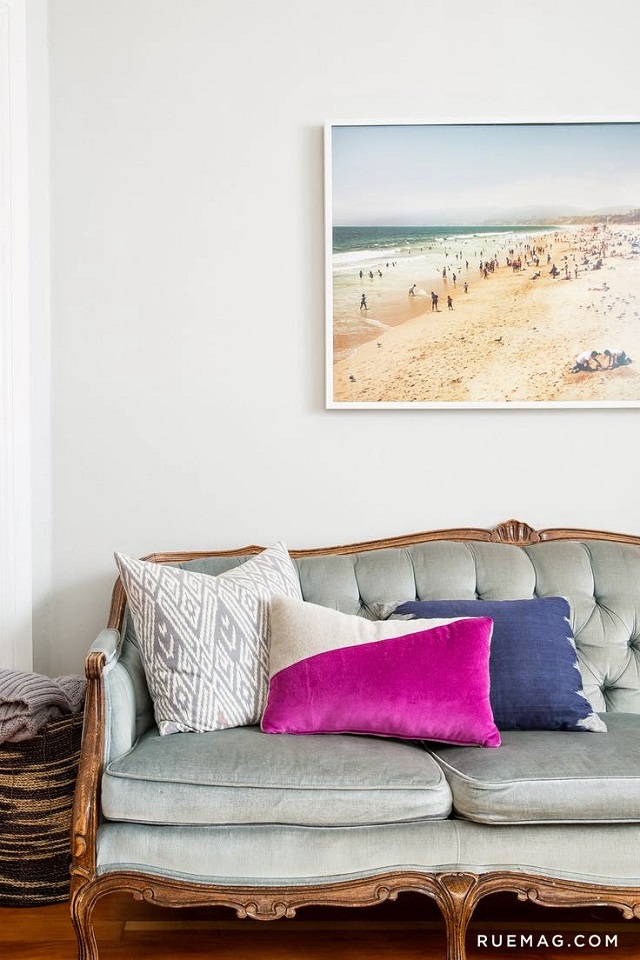 Settling into our first home has taken a lot longer than I expected. I honestly thought I would have the whole house unpacked, organized, AND decorated within one week. I think I set my own bar too high because that has definitely not happened! It is so exciting to pick out new items for our little chateau, but it also feels never ending!
I have really become overwhelmed by all the options, needs and choices for every.single.room so I'm trying to take a step back and figure out my inspiration for each room. I also want to focus on just one room at a time because bouncing from room to room and thought to thought has caused me to simply freeze and not make any decisions.
Right now I'm trying to focus on the living room. Other than our bedroom, it's where we spend the most time together and is also the first space guests will see entering our home. We have the main pieces; sofa, TV/stand, coffee table (just arrived!) but still need end tables and either a chest or console table to create a designated entry area for keys, my purse and to take shoes off (I hate shoes worn in the house. It seems so dirty!).  Between flipping through old copies of Domino magazine (because I save them all!!) and Pinterest I've found my desired ideas for our living room . Here are my favorite concepts, inspirations, aspirations and living room goals.
*all images via Pinterest