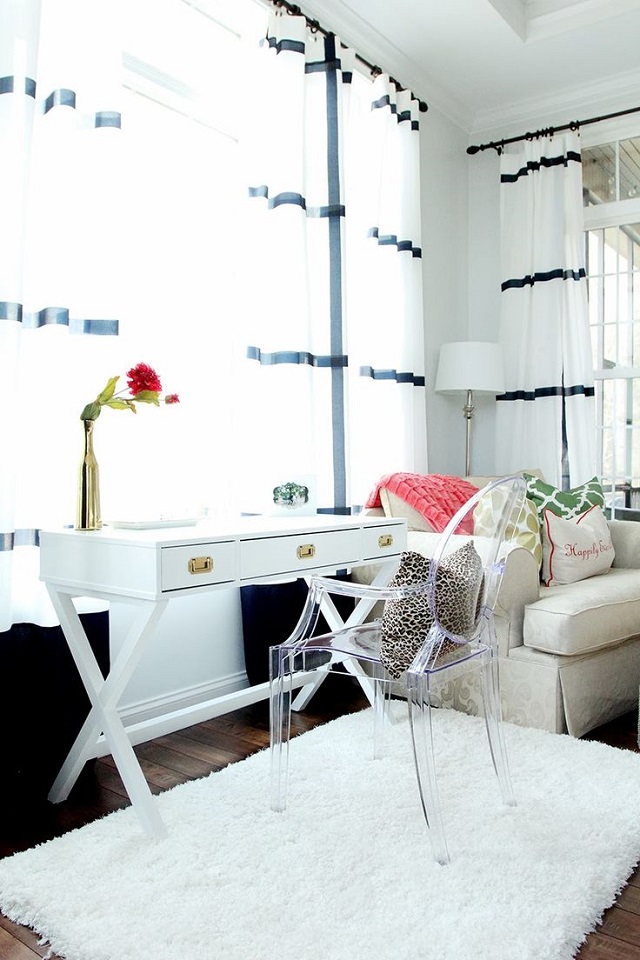 Among the many things I am most excited about in our new chateau (living in our first home together being number one) I cannot wait to have a desk. I don't need an office for just myself, my laptop and my camera, but an actual desk has been high on my wishlist for years. Previously I have made do with a corner of the sofa or a random table repurposed as a work space, but now I will finally be purchasing a real desk.
I've spent the last few months searching for my perfect desk and keep coming back to this one with its clean lines, white workspace and touch of gold. I don't need that much space and feel this desk will best suit my needs for storage and style. As much as I am looking forward to finally have a desk, I am also nearly as excited to start purchasing desk accessories and cannot wait to add this functional and stylish stapler, along with this note pad and daily organizer.
My desk will be in the living or dining room, so a minimalist desk that won't be a distraction from the space around it, but will flow with the rest of the furniture and decor is the look I am hoping to achieve.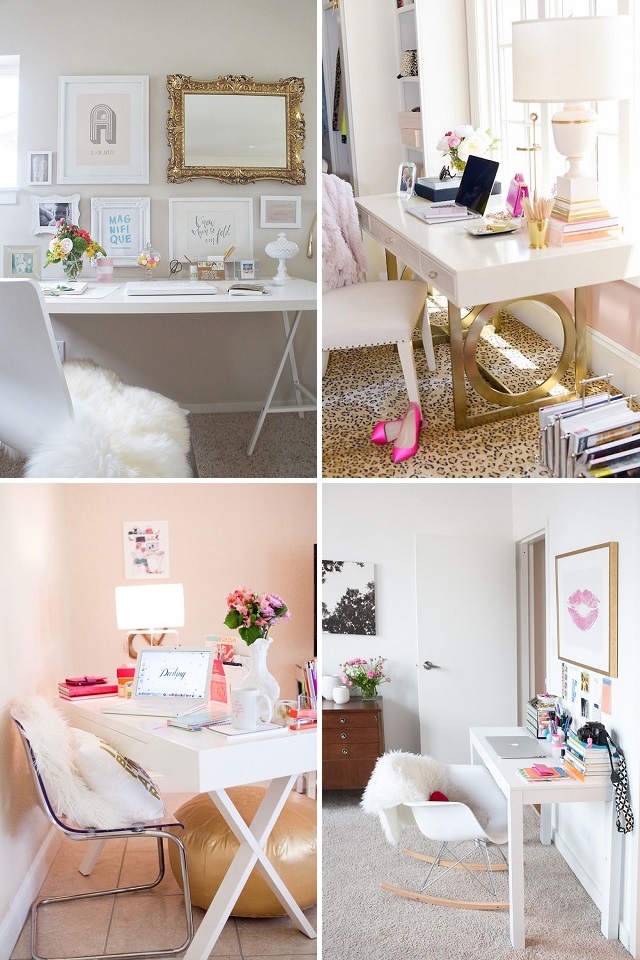 *all images via Pinterest