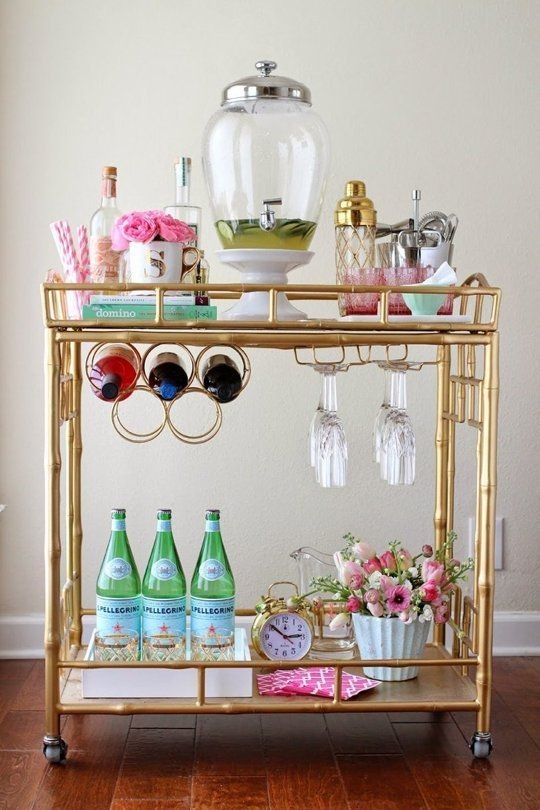 As we get closer and closer to our home being finished and having a moving date (one more week!) I cannot stop daydreaming about the big decor items I have been longing for. At the top of my list (besides a real desk) is a bar cart. I barely drink, but I love bar accessories and have a ridiculously large assortment of bar paraphernalia.
I have looked at everything from a budget-friendly traditional wheeled bar cart to a stationary version, from vintage to modern and back again. I won't make a final decision until we move in, but have a few favorites that I can't stop thinking about.
At the top of my domaine decor wishlist are three different versions from Society Social, an amazing shop I found during my bar cart searching that specializes in vintage styled furniture in custom fabrics and colors. My top choices are The Holloway for a traditional vintage style, The Lilly for a pop of color, and The Draper for minimalist lines in an exotic fabric.

*all images via Pinterest