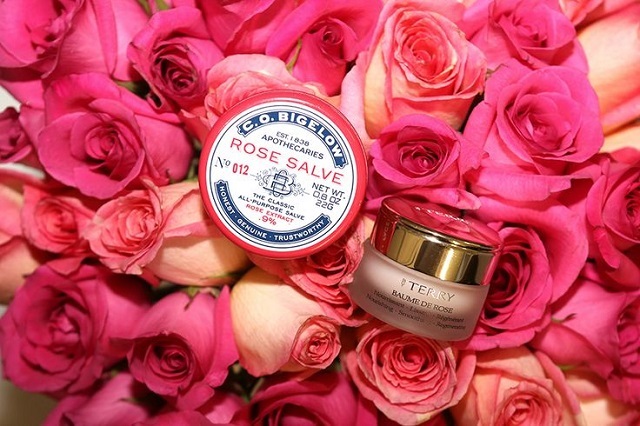 For the longest time my go-to lip balm has been the rosebud salve that is the perennial favorite of many. It moisturizers, gives lips a soft glow, and can be used to soften cuticles or as a hand lotion in a pinch. I've used this lip balm in the vintage-influenced tin and the more hygienic tube version for years and have never felt the need to try any other balm….until recently.
I've heard the BY TERRY Baume de Rose lip balm mentioned more and more over the last year or so and have wanted to test it out for the longest time. I recently received a sample of this lip balm and am now hooked on it. This lip balm is a dream – from the first try to today I have been impressed with this hydrating balm. It nourishes as it melts into the skin, carries just a whiff of a delicate rose scent and instantly moisturizes my lips with just a hint of shine and a soft blush pink color. Perfect to wear alone or over your favorite gloss.
It is pricey, but I quickly discovered a little goes a long way. Normally, I apply lip balm in the morning and then reapply thirty minutes later all.day.long. With this creamy lip balm I can apply it in the morning and hours pass before I need more. It is one of those few products that is actually worthy of both the hype and the price tag. This lip balm has a permanent spot in my makeup bag.