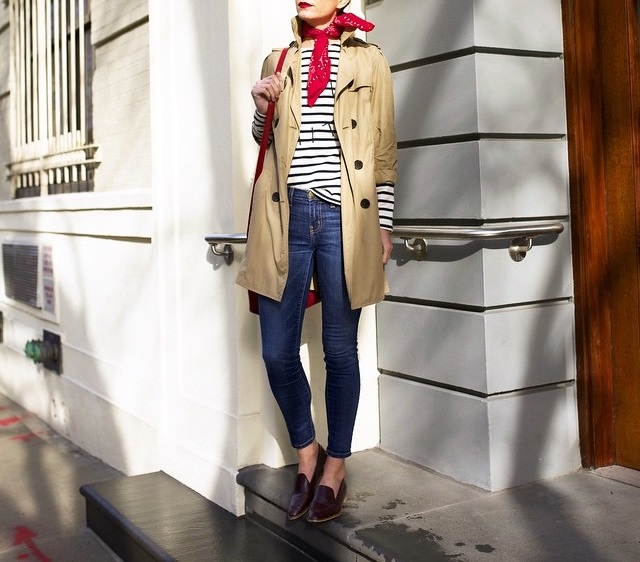 And now back to our regularly scheduled fashion musings…
After having spent the last few months living in South Florida and feeling the heat and humidity increasing each day, it was a shock to me and my wardrobe as The Mister and I traveled via (a very long) car drive to Tennessee and back again to Florida. While the trip up was a straight drive through (14+ hours) the drive back was more leisurely as we stayed overnight and made a few stops along the way to add a few distracting cheerful moments to the sad trip.
But as we traveled along, I realized that although I have only bought a few clothes since moving to Florida, my way of dressing has quickly changed to match the climate. No longer do I wear multiple layers for warmth, now I wear lighter, brighter colors with one or two layers that are equally filmy in material so that I can combat both the heat outside and the freezing temps inside (Floridians LOVE their ac).
Luckily, in my haste to pack I still managed to throw in a striped top, trench coat, scarf and jeans. I have been craving brighter colors in Florida, but always turn to my favorite classic pieces in a pinch. They are seasonless workhorses with a neutral palette that makes these clothing pieces appropriate for any location. Think about it – a striped top easily transitions from the seaside to the city and on to the countryside, while denim is your go-to standard bottom that always works as it can dress down or up depending on the top and accessories it is paired with.