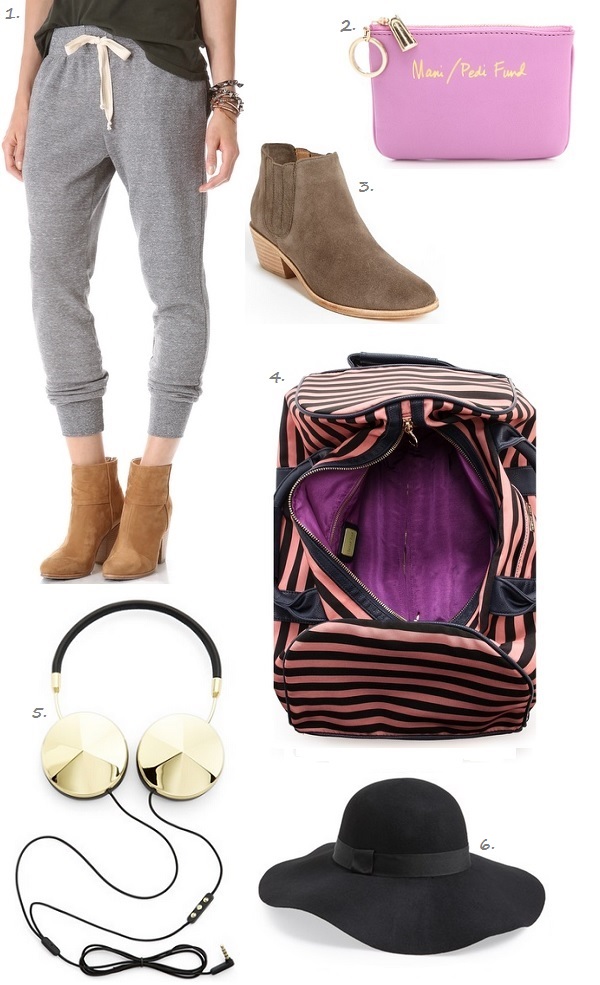 The husband and I are road tripping down to South Florida this weekend for an extended visit (most of November) and I admit that I'm not the best at choosing what to pack for a trip , whether it's a weekend or a month. Instead of narrowing down my favorite pieces combined with my go-to outfits, I have a tendency to just Bring.It.All.
Every time I pack, I worry I'll miss some vital piece of clothing and somehow my entire trip will be ruined by that one missing item. So instead of strategically choosing what to bring, I over pack and then become annoyed at just how much excess luggage I bring while the husband (who kindly carries my luggage) gets by with one small bag.
Now I know I'll never be the type to only use one small carry-on suitcase (I will have always a 2nd bag PLUS my purse) this time I'm around I'm determined to plan out each outfit, thinking of the events and things we will be doing our trip, along with the stop-offs on the way back up. This won't be easy because a part of me sees all the luggage the trunk of the car could theoretically hold!
Another difficult factor in what to pack is thinking of the return trip, which return includes a few must-see destinations along the way. While we will have 80+ degrees in South Florida, I expect the return drive up the East Coast will be much cooler (especially since the weather is dropping fast in DC!), and will need a variety for the varying temps and locations.
But I do know that the 17 hour road trip (we are stopping overnight halfway there thankfully!) will require comfy clothes. But I can never be comfortable in a laid-back piece if it isn't thoughtfully put together. So while I will be sporting a comfy pair of sweatpants, they will be paired up with chic ankle booties, a cozy long sleeve top, and a floppy hat. Another chic and easy option would be this jumpsuit, but for now I'll stick to the sweats and tee.
I would love to pack everything up in this striped bag, and am also wishing for this cute pink pouch to use instead of a regular wallet, along with a soft plaid scarf to keep me warm for the drive. I plan on listening to a book on my phone with a pair of gold headphones to keep me entertained for most of the drive since the husband and I don't agree on book types (my preferences lean more towards an embarrassingly large selection of paranormal teen romances!).
Do you have any favorite packing tips or ways to reduce how much you pack? I'd love to hear any ideas!