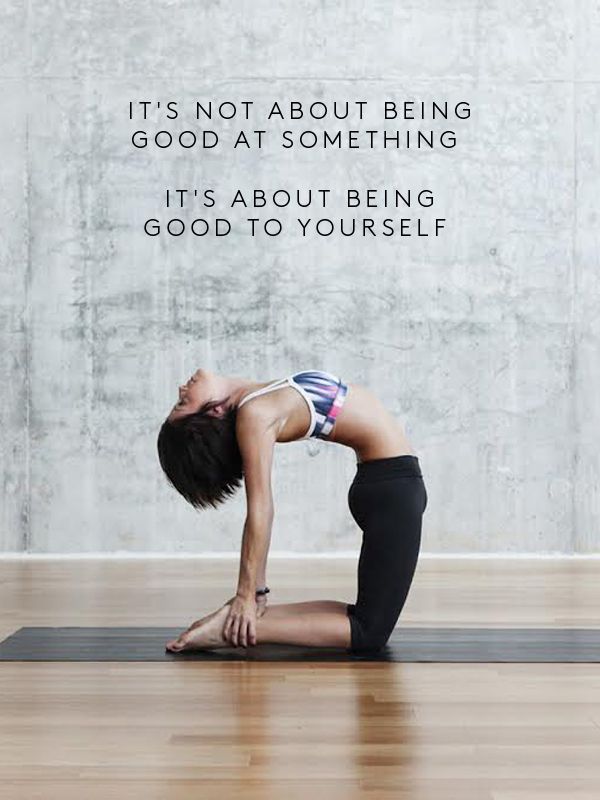 Blessed are the flexible for they shall not be bent out of shape – Anonymous
The other day I overdid it, trying to do too many things in one day and injured my neck and shoulder area in the process. The pain was so intense the first night that it woke me up crying several times. The following day I was desperate to go to yoga (my last class before our vacation road trip) so although I was still in pain, I went anyways. This isn't my first injury and I've often pushed myself further than I should because I get competitive within myself, feeling I can do more, be more, try more, just more more more all the time, whether my body needs the break or not.
I am still struggling with arm balances and am always trying to get the strength and confidence to do MORE, to go further in the position. Now, if every class was a back-bending class I would be golden. I love back bends. I excel at back-bends, back-bends are my jam. But arm balances are much harder for me to master and this class was focused on arm balances. Normally, I would push myself to try and try again to achieve the position, but this time around I stepped back. I listened to my body. I gave it what it needed and this time around it needed a break. So I didn't do the cool looking arm balance or continue working on my handstands. Instead, I was kind to my body. I let it rest.
Previously, I think I would have been disappointed in myself for not trying those hard to achieve arm balances that require so much practice, but this time I finished class feeling good. I was proud of myself for taking that step back and realizing that what my body needed most of all was a bit of kindness and love. I appreciated my body for where it was in the moment, in the day.
Each day that I wake up, each night that I sleep, and in the moments, minutes and hours in between I want to remember how lucky I am to be alive, to be breathing, to be strong, to be healthy, to think, to enjoy, to love, and for the ability to lose myself in yoga, feeling the pure joy that it gives me, rather than letting my competitive streak push me into something I am not ready for.