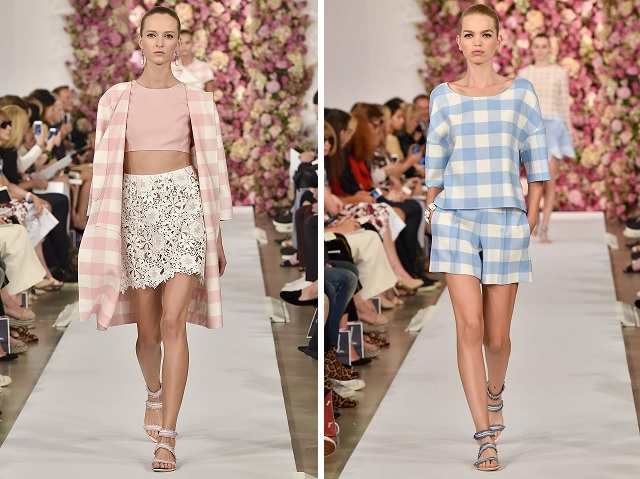 Given my preference for classic colors, styles and patterns it should come as no surprise that I am loving the current gingham trend spotted on the runways and in stores for Spring/Summer 2015. While I normally shy away from a bold pattern or montage of colors, the simple grid pattern in gingham is a classic pattern that comes in a myriad of colors, including my favorite pastel shades of light pink and blue found via the Oscar de la Renta runway.
The woven checked print can take on many style forms with the classic American vibe found in Dorothy's blue dress on The Wizard of Oz and Mary Ann's checked top on Gilligan's Island to a sultry bombshell Brigitte Bardot or a carefree French girl on the Riviera in the summertime.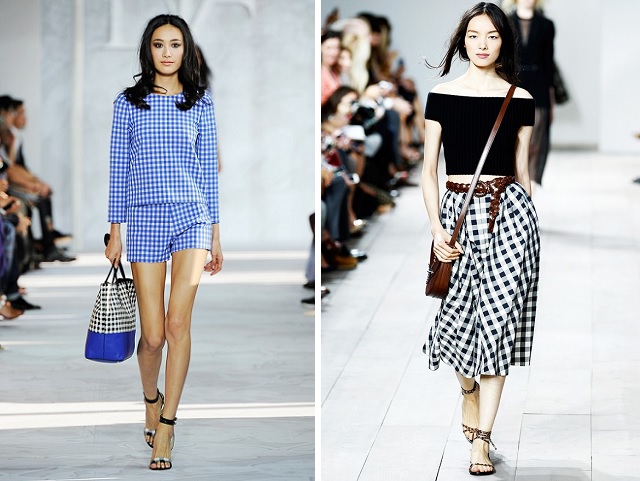 The print can be worn in a variety of ways and tempered with other patterns, solid neutrals or just as a small accessory. Designers such as Oscar de la Renta and Diane von Furstenburg offered the print in head-to-toe ensembles, while Michael Kors showed it in a boldly patterned midi-skirt.
Street style wearers chose to showcase gingham in smaller doses paired with neutrals or contrasting floral fabrics. Below are my favorite ways to sport the gingham trend this season. All these styling options show that the classic print is versatile and will seamlessly blend into your wardrobe, while also adding a pop of color and pattern.