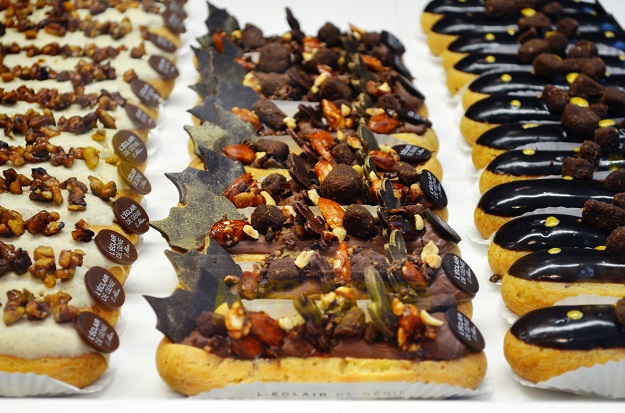 "In France, cooking is a serious art form and a national sport" –  Julia Child
One of the (many) benefits to living in Paris was the time to try one tasty tidbit one week and then search out another the next (week or day depending on my sweet tooth!). This week I'm traveling back in memory to the best Parisian éclair I have ever tasted. The day I stumbled into L'Éclair de Génie was a late day following a rainy afternoon (more here) and was the first time I had ever eaten an éclair and actually liked it.
Previously, I had found them to be reminiscent of a stale cream-filled doughnut. Obviously, I had never had a French éclair and certainly nothing to the caliber of the delectable, light and frothy éclairs from L'Éclair de Génie. These are not only the most delicious éclairs you will ever taste, they are also the most beautiful.
If you are lucky enough to find yourself traveling to Paris, a trip to the Marais District is a must for any sightseeing/shopping tour and stopping off to refuel with this éclair is a must-do for the top of your travel list.