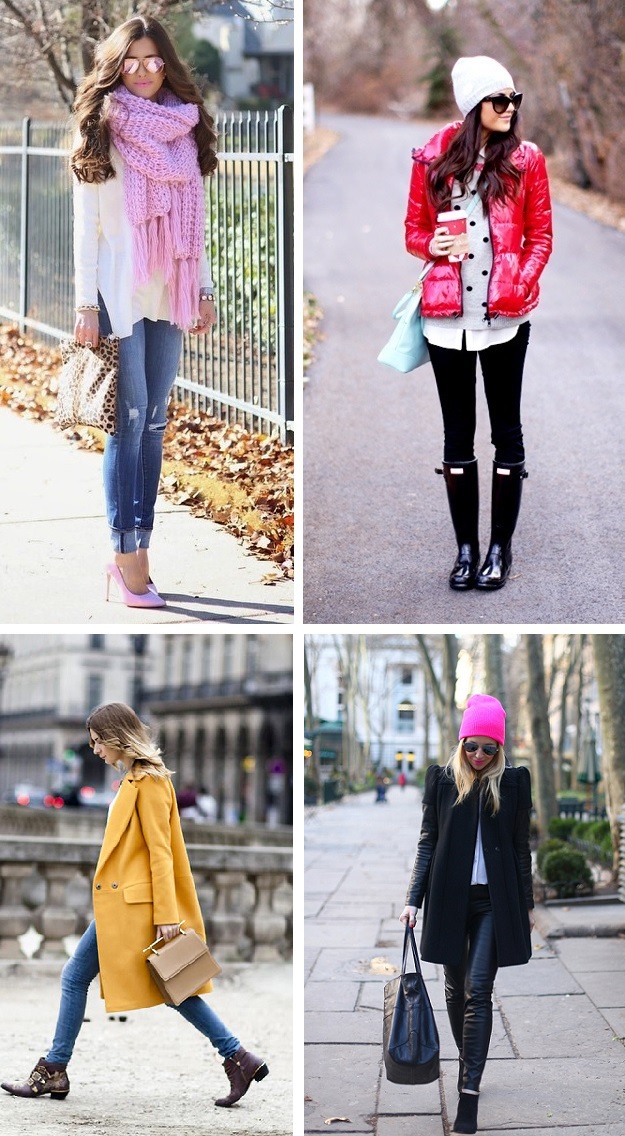 "In the midst of winter, I found there was, within me, an invincible summer"  Albert Camus
I really do not like winter, but I love the accessories and layering options. With the promise of a relocation to sunny South Florida soon, I've been over this year's winter weather since about 5 minutes after it started. The only thing keeping me going through these days has been varying my outfits day to day, switching from my favorite leather leggings and cozy sweaters one day to mixing in pastel colors the next. This variety in my daily what to wear dilemma has helped the possibilities of any seasonal disorder effects away from my wardrobe.
As we close in on February and it's heart-filled Valentine vibe, I am looking to add in another pop of color with a bold hued coat or bright scarf. A pair of bright pink mirrored aviators are a recent (and much loved) colorful accessory addition! What are some of your favorite ways to brighten up your winter wardrobe?