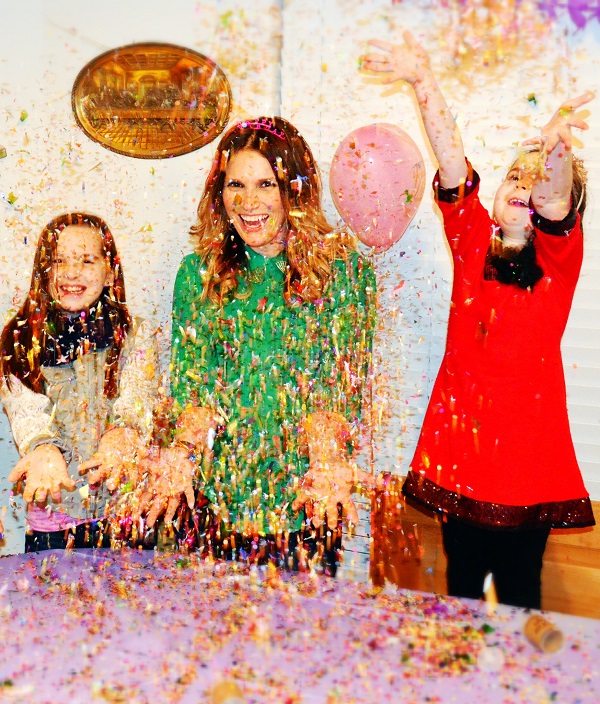 "She had a cocktail in her hand and confetti in her hair " – Kate Spade
I always love an over the top birthday celebration and after such a stressful year it was so good to have a ridiculously fun day. This birthday was quite possibly my best to date – it centered on my favorite activities and I was surrounded by my favorite people throughout the day.
From an early morning yoga class to a decadent afternoon massage and on to a gift-getting frenzy of fabulous treats from my sweet family, which was then quickly followed by a delicious create-your-own-crepe station made by my aunt and a sugar-fest stacked doughnut cake, this birthday was just what I wished for in a celebration. And yes, tons of confetti thrown in the air with my cousins and family along with teeny tiny balloons were the toppers to the night!
Hope you enjoy seeing these happy moments as much as I enjoy sharing them! Xo!
Outfit – Ted Baker Blouse (similar + love this one, this one and this one) | Joe's Jeans | Kate Spade Glitter Booties |  Jewelry – Hermès, Kate Spade & Baleen |
Party Supplies – Push-Pop Confetti | Birthday Flags + Mini Balloons |