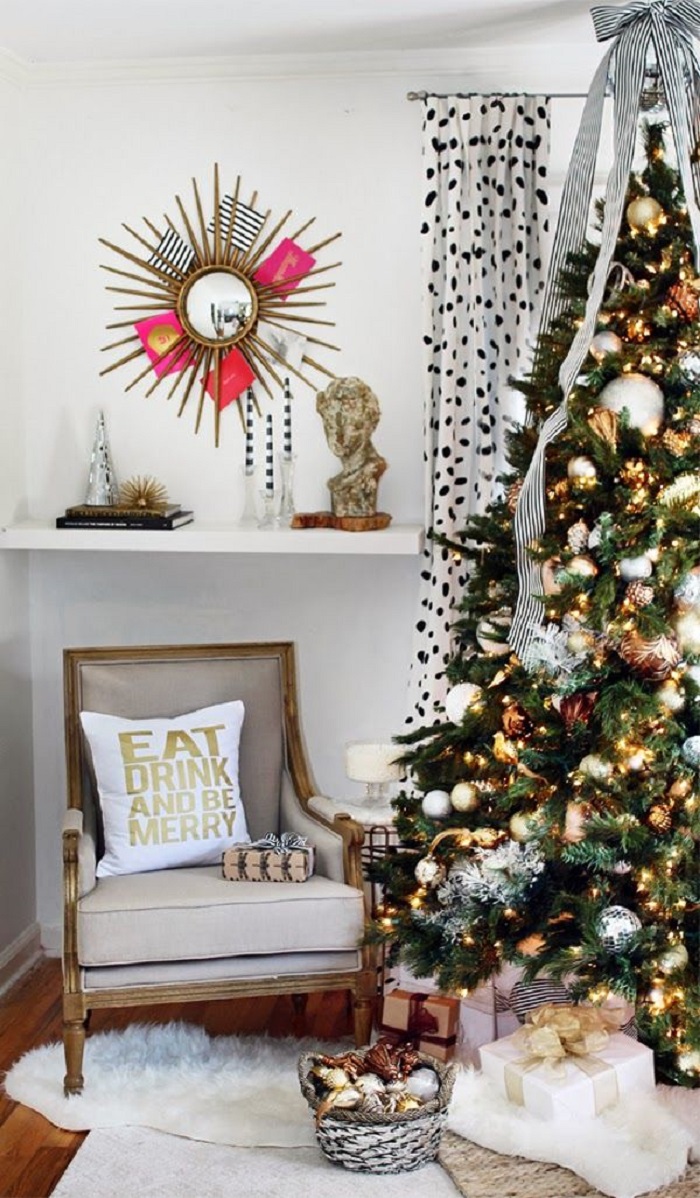 As I write this I can literally smell the pine needles in the air (we just bought a massive 9 foot tall Christmas tree) and I am getting more and more excited for this holiday season! My birthday is at the beginning of December (more here) and once that day passes I go full-fledged holiday with Christmas songs and movies playing in the background as I wrap presents, bakes sweet treats and decorate the tree.
Now maybe it's the looming (literally) 9 foot tall Christmas tree, but sometimes filling le chateau with all that holiday decor can feel a bit overwhelming. I love the different styles of decor possible but have found that the least stressful way to decorate is to first decide on a theme and then devise ways to introduce that theme into your year-round decor, rather than changing your entire home style for a few weeks.
My style leans more towards modern and minimalist so with the holidays I like to mix that with natural materials – greenery, wood, burlap, berries, and a touch of gold, along with simple white candles for a found-in-nature color scheme, with an occasional pop of red, so I've compiled my top 11 (10 just wasn't enough) holiday decorating ideas.
1. Simple clean lines and a cozy fur or piles of pillows and blankets by the fireplace is just right for cold wintery nights to cuddle up by the fire with your main squeeze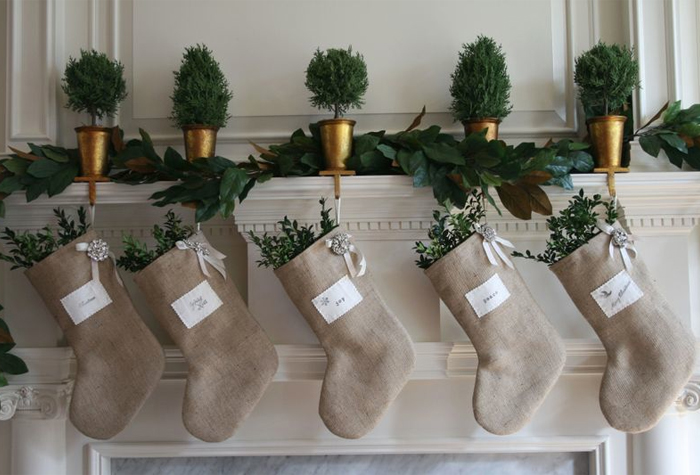 2. The natural greenery wound through the stockings adds a touch of subtle color to these burlap stockings
3. One year I wrapped all my gifts in kraft paper with colored ribbon and then the next in black chalkboard paper with bold fabric ribbons- the results each time were simple yet chic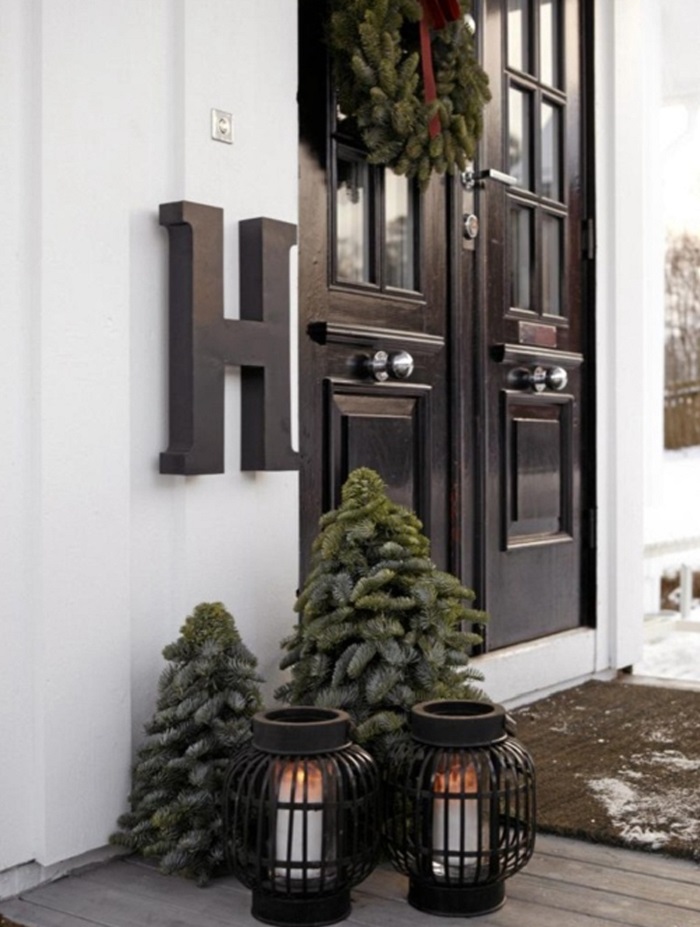 4. They say first impressions are made in 30 seconds or less so I like to add a crisp clean decor to the front door
5. Minimalist greenery and white candles give your room subtle lighting
6. Pops of red ribbon brighten up a wintery view
7. Touches of gold in ribbons, wrapping paper, and oversized ornaments add shimmer and shine
8. Dressing your lighting with greenery draws the eye up and adds a touch of the holidays to your chandelier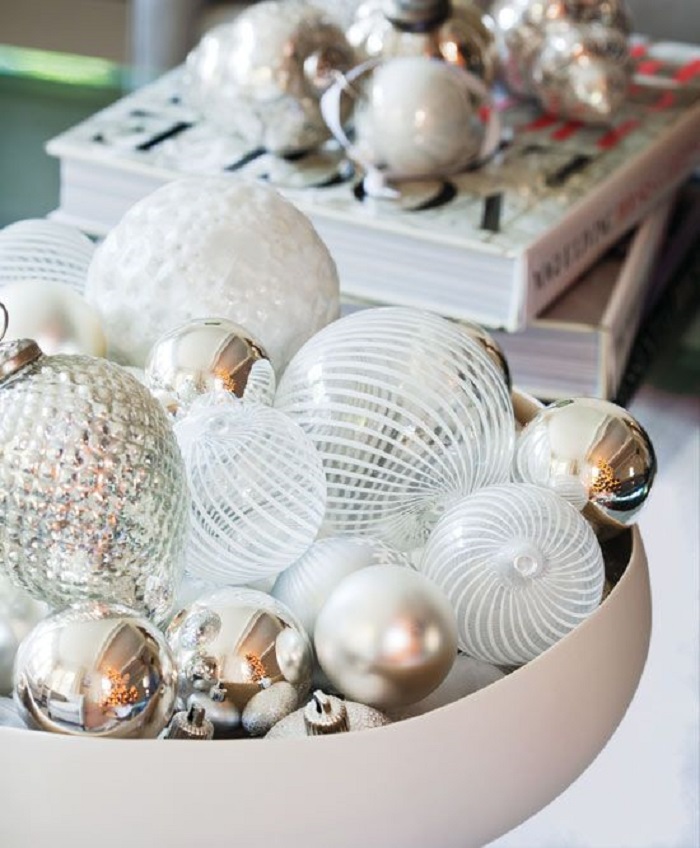 9. Dress up your favorite coffee table books with a bowl of same colored ornaments for a festive touch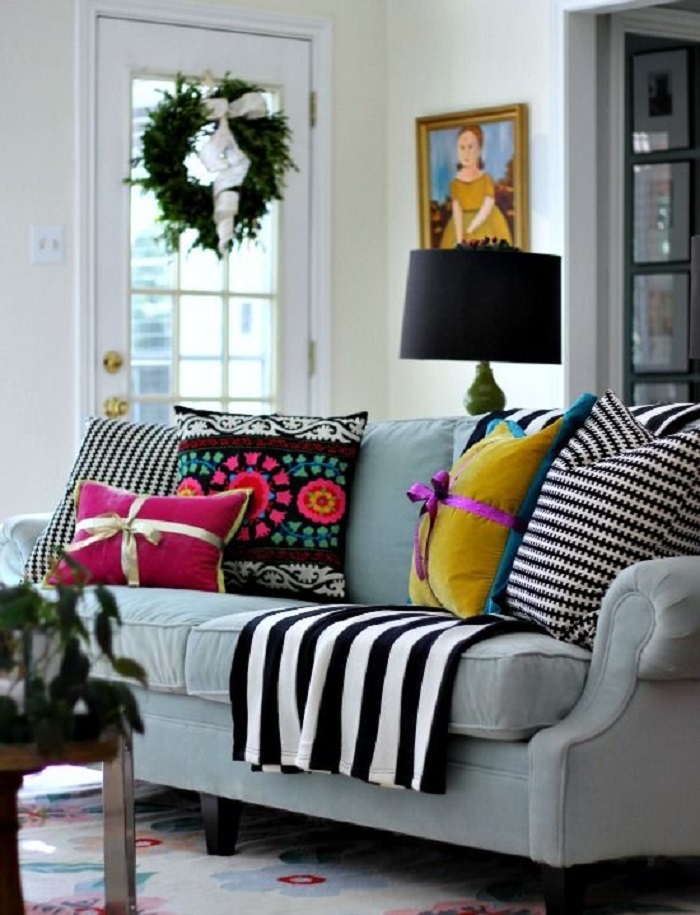 10. Instead of buying holiday specific pillows, tie a fabric ribbon around your current pillows to give them a festive touch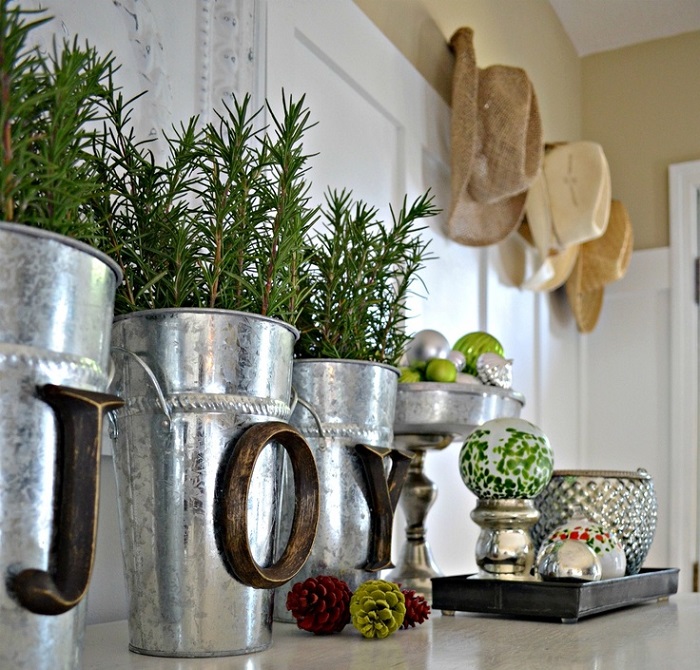 11. Mix in holiday decor items with your entryway table to create a welcoming but simple vignette