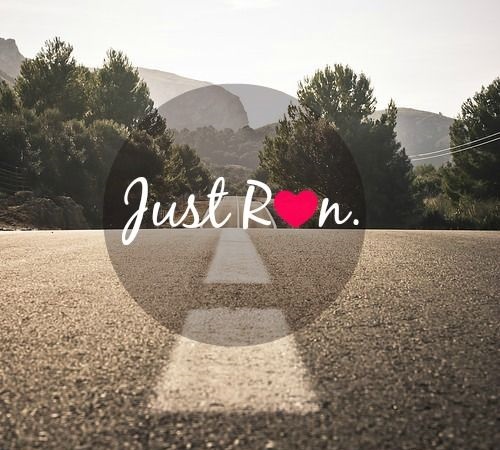 Runners high. I thought this was a lie.  A myth to excuse the pain and discomfort of running. I have always disliked running. Then I started dog-sitting my MIL's sweet dog and I would feel this weird, previously unknown desire to stretch my legs further and faster as we walked. One day that craving turned into a jog. Then a run. Now I look forward to every early morning as I roll out of bed, throw on a tank, leggings and my (rapidly wearing out) sneakers, while the dog stretches next to me before we head out the door to run.
When my legs are tired from yoga and barre the previous night, I run with my heart instead. I forget I'm running. My head clears as all I focus on is the need to put one foot in front of the other…and avoid colliding with the dog who likes to stop on a dime to catch a sniff. I let go of my fears and worries. I clear my mind of "can't" and focus on always moving forward, which is also a good metaphor for life. Instead of giving up, I remember that I rule my body and it does what I tell it to do. So we run further and faster each time.
What about you? Any runners out there who understand my new love for the peace and joy I have found while running?