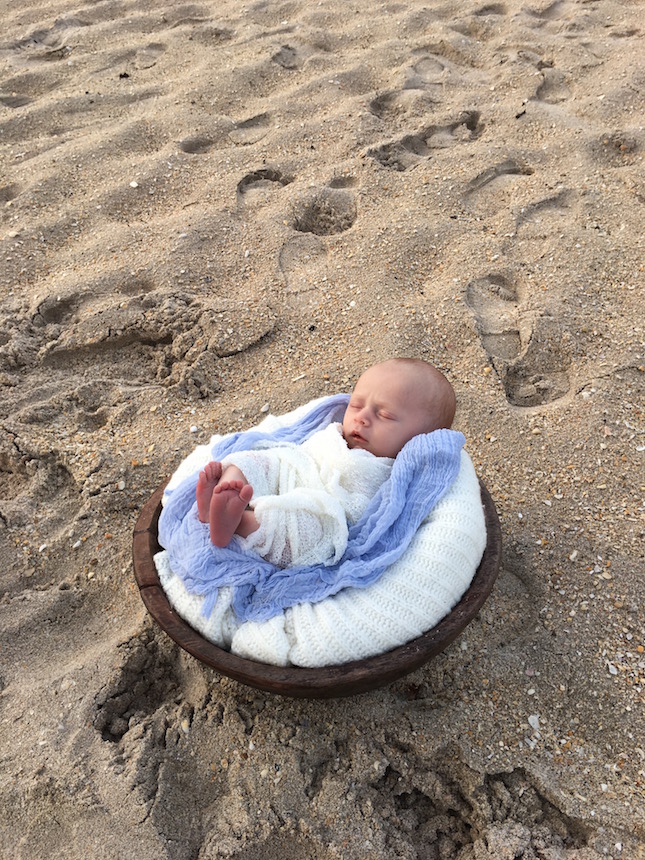 Amazing. Incredible. Overwhelming. My dreamiest dreams and wishes didn't come close to the wonderful reality of being a mama. Of being his mama.
From the moment my little Luc Valentine was born I have been overcome with emotions. I've ridden every high and felt terrified by every fear. I hate to say "feeling all the feels", but it's rather apt at this stage. More often than not I marvel in wonder over this beautiful baby the Hubs and I created. I tear up so many times while staring at Luc as he lays in my arms. I can't believe he's real, that he's not a dream. Honestly, I'm borderline comparing him to a unicorn sometimes ;)!
Luc has been so alert and aware since birth. I knew this little person was his own person, but I had no ideas he would have such a distinct personality so quickly. HIs curiosity at the world around him is amazing to see. When we took Luc to the beach for his newborn photos he was so intrigued by the new sounds, smells, and sights that he refused to sleep for the longest time. It was fascinating to watch him and he took in everything happening around him.
I am so enamored with this boy and think that everything Luc does is fascinating; from his late night stretches as I get him ready for bed to the early morning waking up sounds he makes (that sound just like my own) and now the huge smile that spreads across his face in the morning when we both wake up. I love how he holds his head up as he takes in everything around him; seeing his distinct personality and the individual person that he is as he locks eyes with me. I adore the look that comes over his face when we are reunited, even if I have just stepped away for minutes. To him it is the most wonderful thing to have me and to me the feeling of having Luc in my arms as he smiles up at me is incomparable.
I melt over his every moment. I am so in love with this darling boy and I cannot believe I get to be his mama.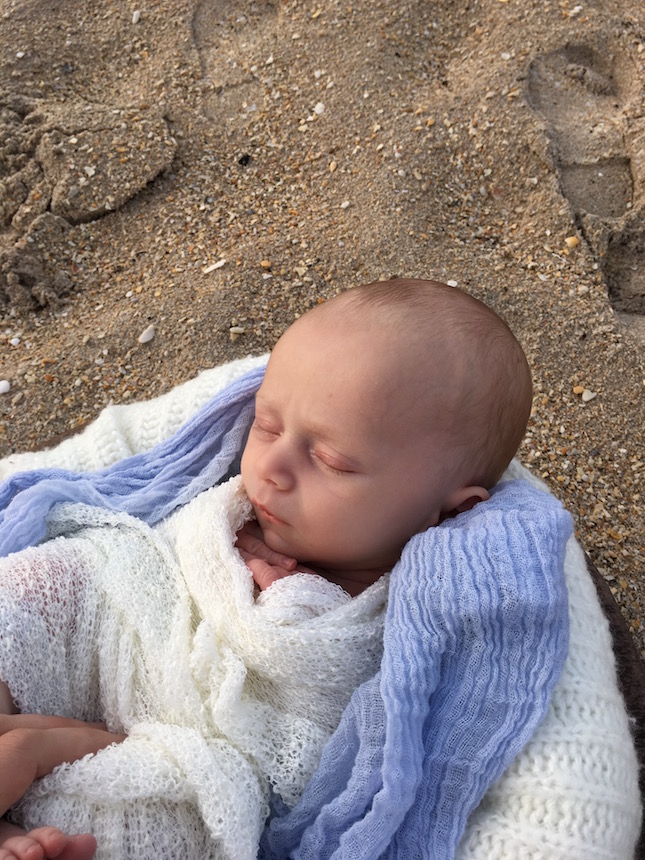 It's been two months since the last time I posted on here and I'm sorry to have been away for so long. I truly missed writing and being a part of the blogger community. But I definitely needed to spend that undivided time with my sweet baby boy. It was the best thing for our little family. Being new parents and trying to figure out how to be parents was all encompassing for the Hubs and I. It's just over the last week or so that I feel like we have gotten into a rhythm and flow for each day (instead of barely surviving each day and collapsing in exhaustion – is it just me that felt like this as a new mama??). I love the smile that comes over Luc's face as we start out each new morning and I am so excited for the changes and similarities these days bring.