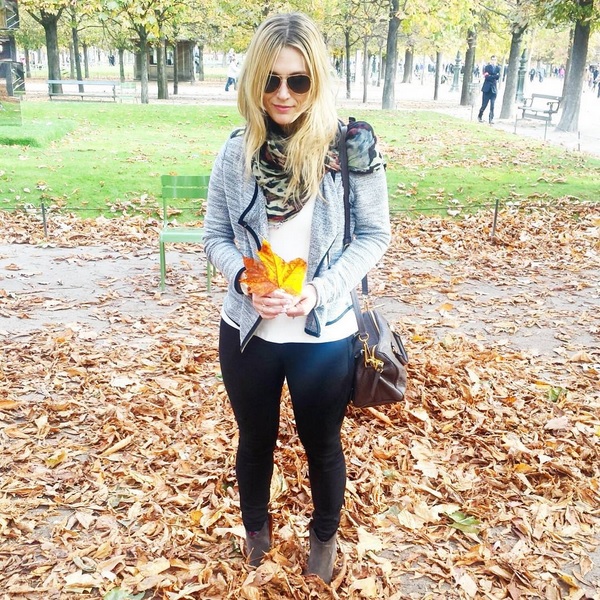 At the top of my wishlist when The Hubs and I planned our honeymoon in Europe was to spend the fall in Paris. It held such allure for me as I imagined the leaves changing color, the parks in all their fall-colored glory, the cool breeze wafting across the Seine, feeling like a native in my adopted city sans the tourists and the hot chocolates from Angelina's that we could sip after we sat in those legendary those green chairs in the Jardin des Tuileries.
All that I wished for was made possible on this dreamy honeymoon and this particular moment captured as I happily walked through a sea of autumn-colored leaves on our way to get that must-have hot chocolate is one of my favorite memories.
If you are ever in Paris you MUST get a hot chocolate from Angelina's – this decadent drink is so thick it is served alongside a pitcher of water….and the largest dollop of Chantilly cream I have ever seen!