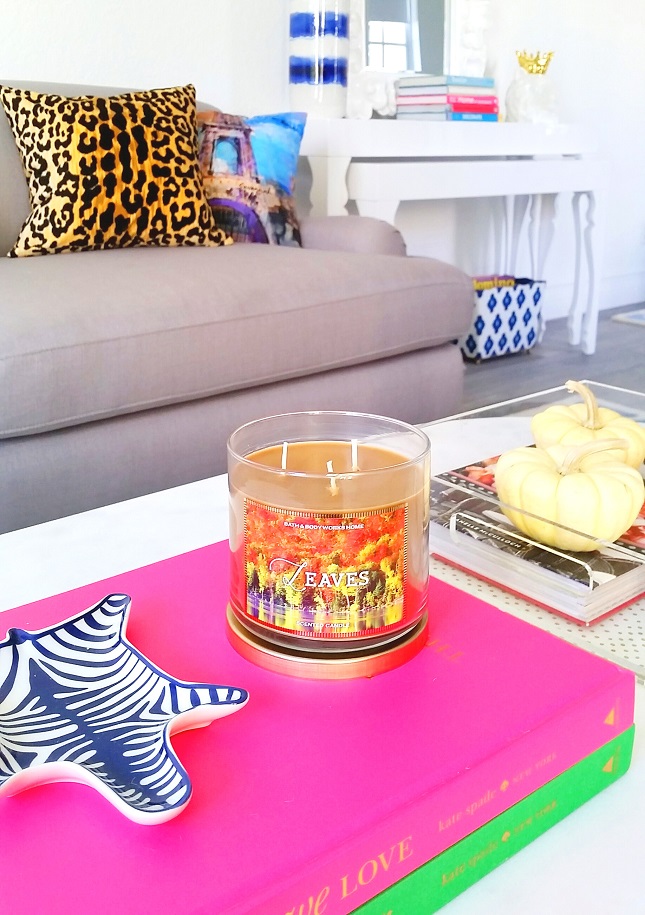 This is my first fall without crunchy leaves falling as a crisp cold air surrounds me and while I was talking to a friend yesterday I realized that I miss fall. A lot. I love where we live, I love our home and the lifestyle we live because we are in the warmth. I know that waking up every day with the sun shining overhead is much better for me than the grey, rainy days that I am romanticizing in my head. But I am a contrary thing and miss fall. So the next best thing to being in the fall was filling our home with fall scents so I ran out on a candle hunt and found the best candle that gives off the perfect fall crisp apple scent. It is delicious!
I have to confess that I really believed I wouldn't care about a lack of seasonal changes. At all. But apparently I do (The Hubs claimed this would happen before we moved so he obviously knows me better than I know myself!). I thought it wouldn't bother me to have any season other than summer and well, cooler summer…but I am missing the fall colors, cozy layers and weather changes that mark the passing of time. I know I will get used to this new seasonless world in time and will be thrilled in January to not be freezing (!), but if you are like me and desperate for a hint of fall or already knee-deep in colorful leaves and just need a new candle, get this one! It is a must-have for cozy evenings and a yummy scent in your home.
Happy weekend everyone!