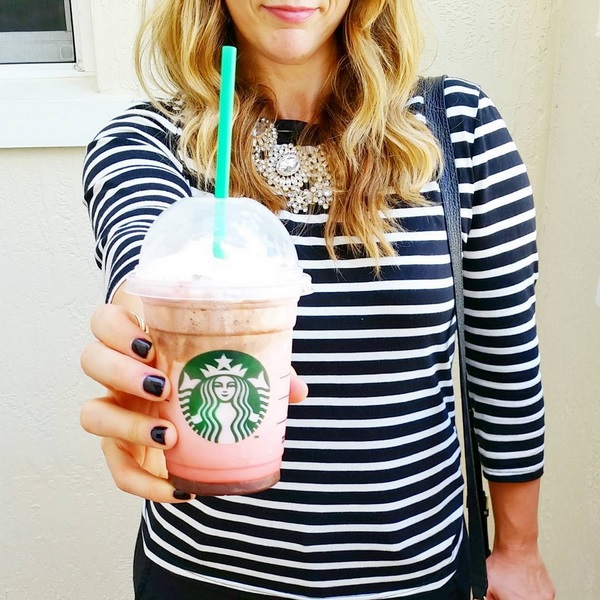 I started out this Halloween weekend with a themed Starbucks vampire-inspired frappuccino made up of white mocha and raspberry. I love a theme and this drink combo was a win. This Halloween is the first holiday The Hubs and I have had in our first home and I was excited, but also a little worried: I normally spend Halloween night with my cousins helping them with their makeup and then going with as they trick-or-treat, so I worried I would miss that (FOMO always gets me) too much to fully enjoy our first Halloween in our first home, but The Hubs went above and beyond to make sure I had a fun Halloween with just the two of us.
We watched the Gators football game in the afternoon, went for a long walk afterwards and then sat out on our front porch handing out candy (and grabbing a few for ourselves!) while chatting throughout the evening before going back inside for a Halloween date night movie marathon. I loved every minute of our first Halloween.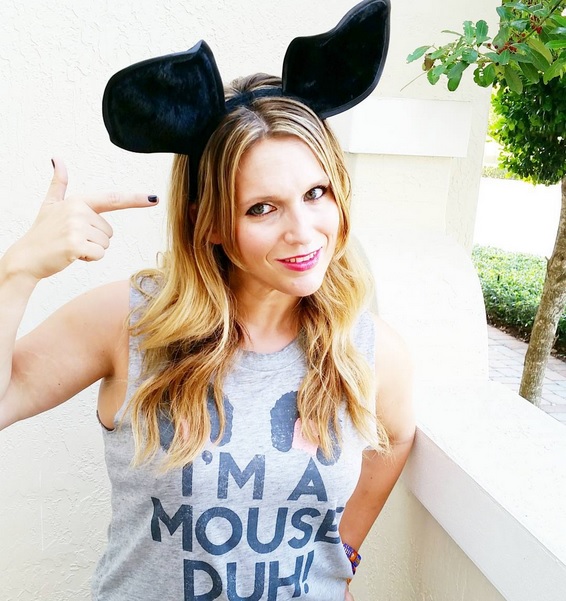 I did some last minute shopping Halloween morning because I planned to dress up to hand out candy and was deciding on a costume from this post when I spotted this Mean Girls tee and couldn't resist it! This is one of my favorite quotes in the movie and Karen is my favorite character so this tee and a pair of mouse ears from the party store was a must! It was the perfect low-key non-costume costume for hanging out at home handing out candy.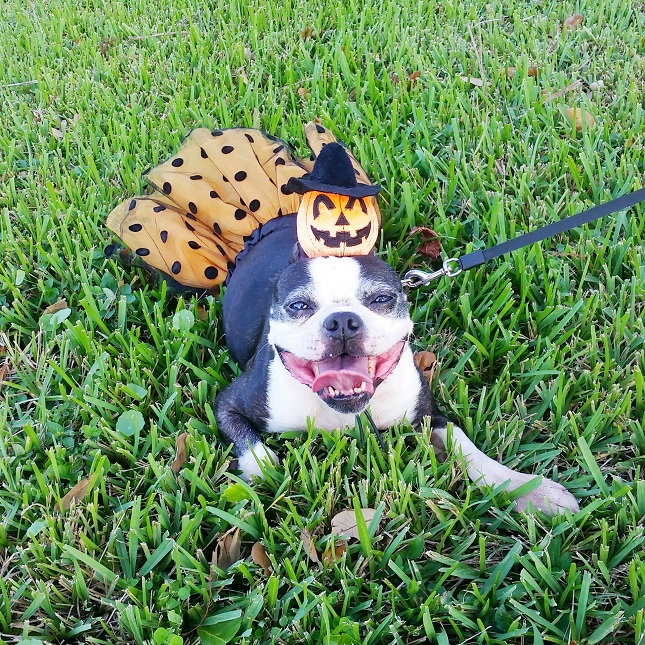 We are dog-sitting for the week so dressing up the pup for Halloween had to happen. As you can see she really liked her costume…or at least all the attention and praise she got for wearing it!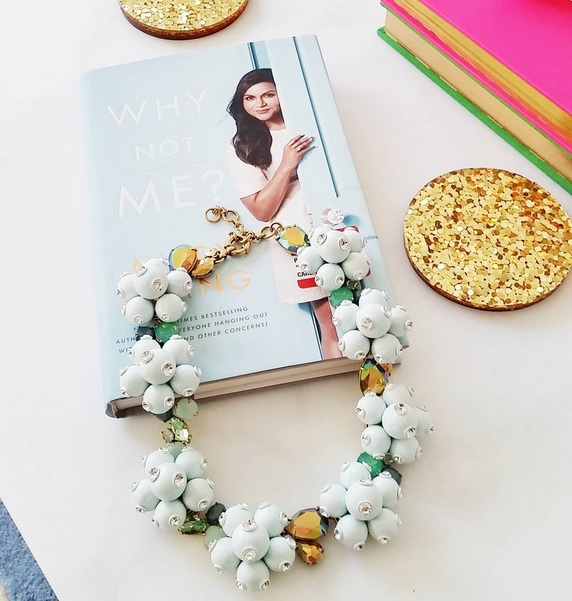 I have an obsession with statement necklaces (this one is on sale + 50% off!) lately and do not feel as though any outfit is complete without a statement necklace. I used to only wear dainty little necklaces, but these oversized attention-getting necklaces have been a part of my daily wardrobe for a while now and I don't see it stopping anytime soon.
If you're looking for some light reading and a good laugh this second book by Mindy Kaling is worth the read. I loved her first book and the second is just as funny!
I hope everyone had a good Halloween!