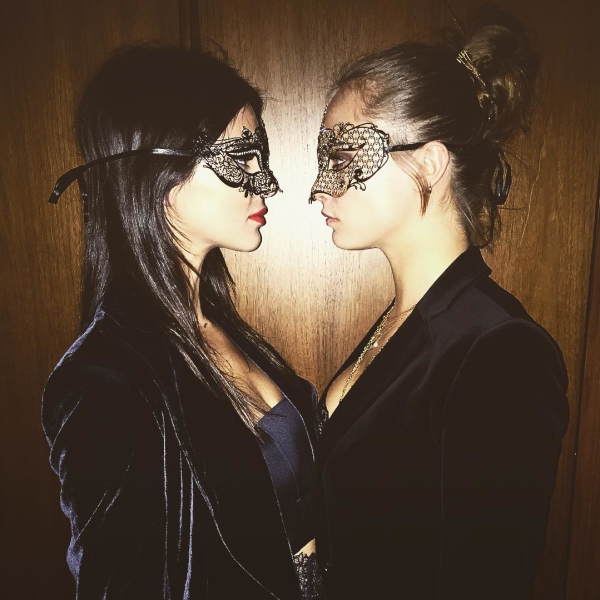 If you're anything like me you still haven't figured out what to wear for Halloween. It's pretty typical of me to wait until the last minute to figure out my Halloween idea. I have a tendency to think there is plenty of time left…and now it's just two days before Halloween!
I like to make my own costumes, although I have little to no ability at sewing so it's normally a mix of pieces from my closet to recreate an iconic figure, a current pop culture reference or a creature that comes to life with hair and makeup. So if you are a list minute decider like me and also desperately searching Pinterest, here are my favorites ideas: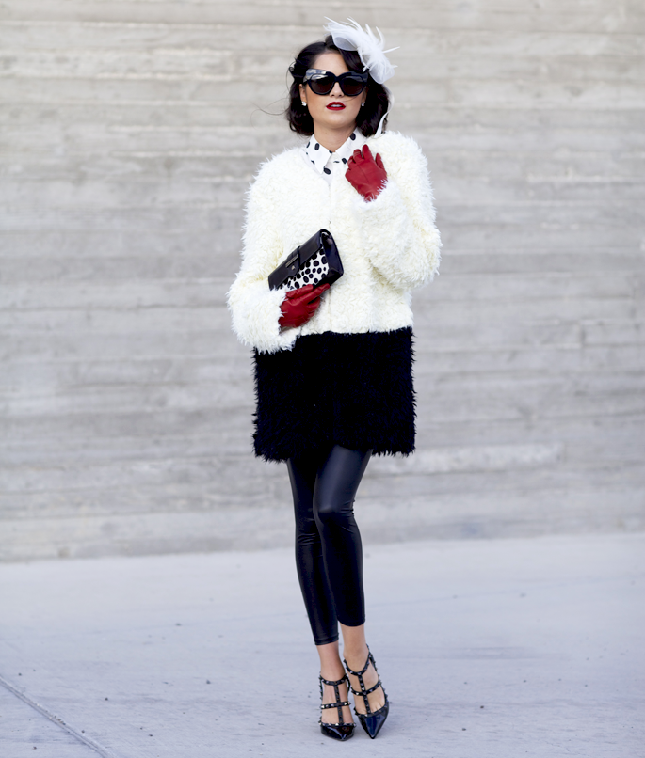 Villains are always a good choice, and Cruella De Vil is a fierce and truly badass villain to channel, plus we all have a ton of black and white in our closet to help recreate this iconic character.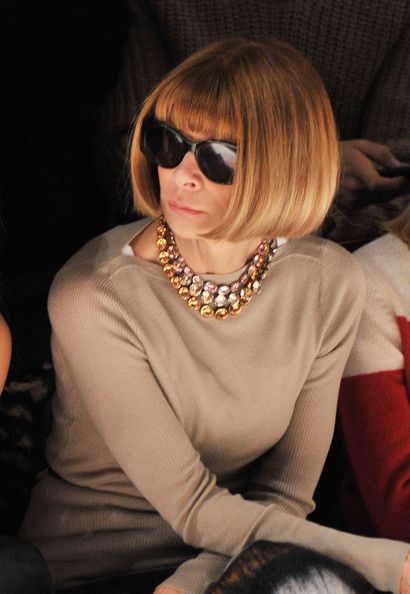 Instead of the go-to Audrey Hepburn at Breakfast at Tiffany's, what about editor-in-chief Anna Wintour of Vogue? Her look is easy to create from your own wardrobe: all you need is a pair of massive dark sunglasses, classic separates, a statement necklace and a bob (real or faux) to complete this look.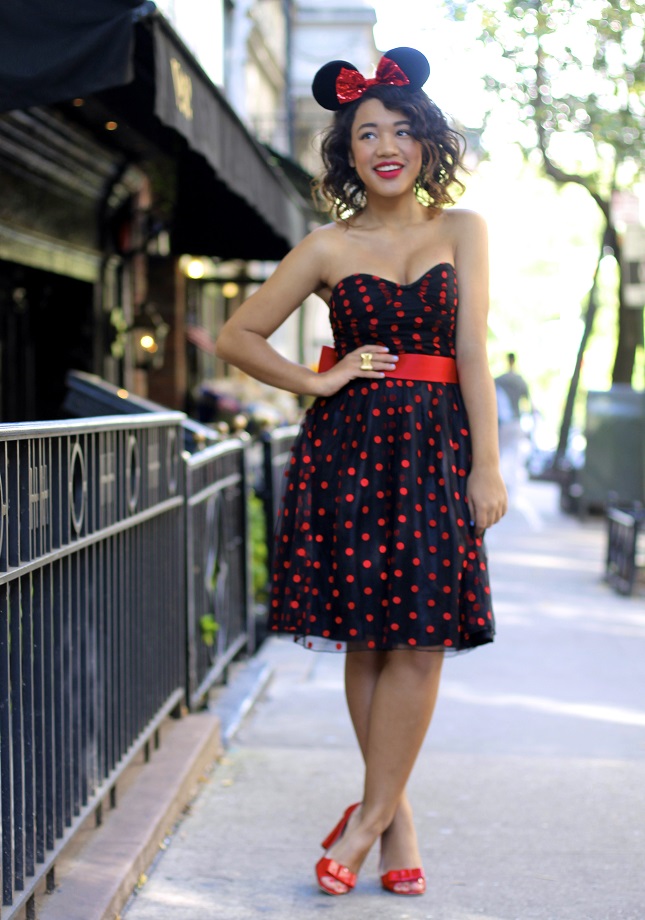 I think we all have a pair of mouse ears laying around from one Disney trip or another, so Minnie Mouse is always an option. Pop on your ears and add a polka dot dress or top with a flounced skirt and cheerful shoes.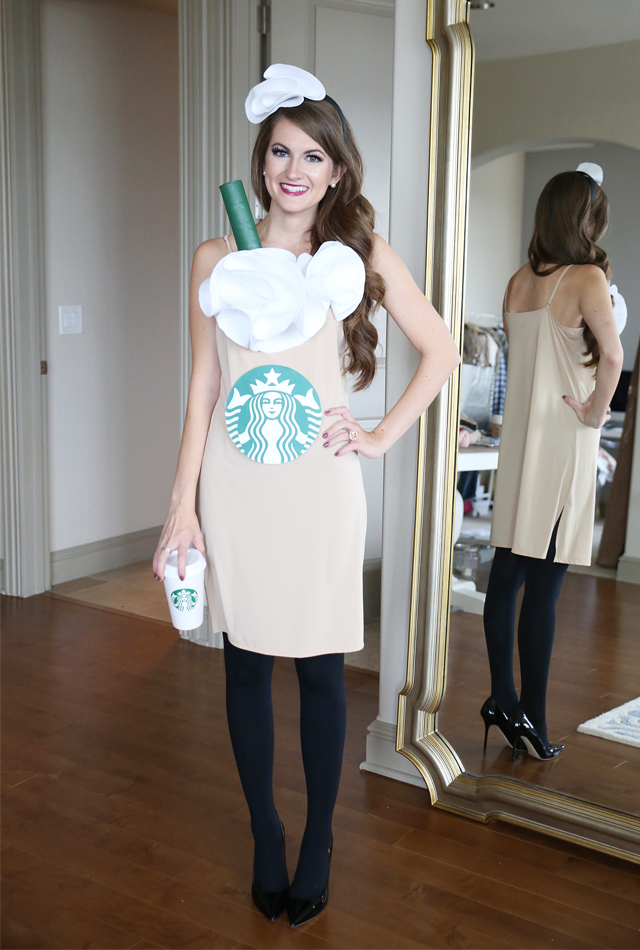 If you are handy and as Starbucks obsessed as I am this adorable costume is a must to recreate with this easy to follow DIY tutorial.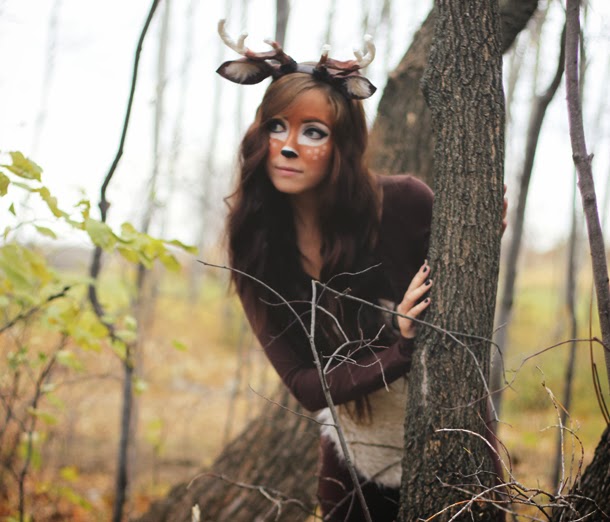 My favorite part of any Halloween costume is the makeup that transforms you into a character or creature. I like a play on words too, so literally becoming a party animal is such a fun costume idea. Creating an animal face seems challenging at first, but is actually pretty easy if you take your time and break it down one step at a time like this DIY deer or fox tutorial.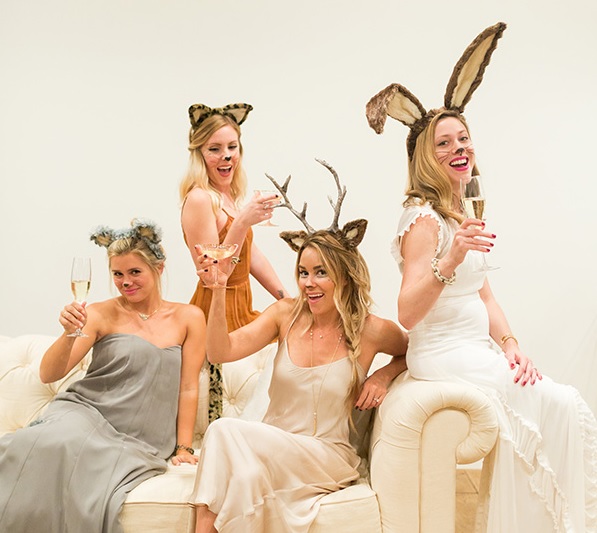 Your party animal concept can also become a group costume!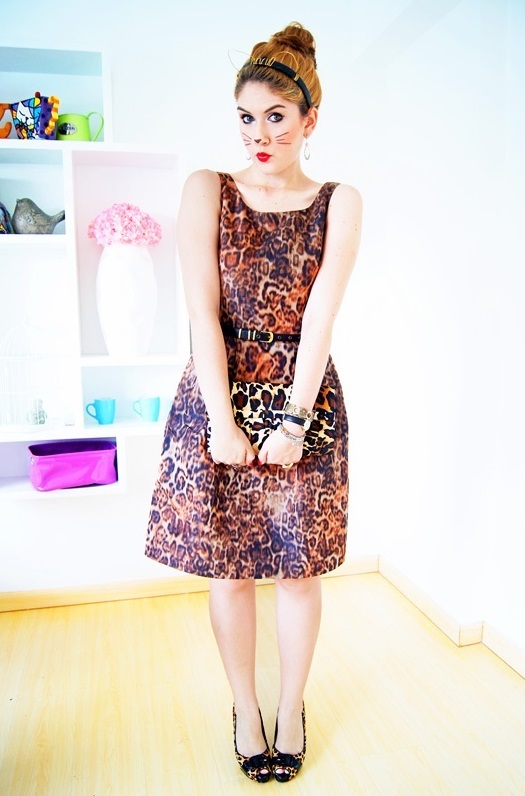 I adore both cats and leopard print, so combing the two and basically wearing all the leopard I own is a cute twist on the standard leopard or cat costume.
These formal wear couples combined their dressiest outfits with simple masks and full-face makeup for a spin on a couples costume that is classy and chic, instead of corny and insulting (which is the case with most couple costumes).
Oh and as for the first look? Grab a lace mask, put on your chicest top and blazer combo with a bold red lip and topknot for a play on that iconic Yves Saint Laurent 1970s suit.
The one rule I have for a Halloween costume is to keep it super chic, never slutty. You know what I'm talking about; that costume that consists of thigh- highs, a teeny skirt and a tube top. There is nothing wrong with wanting to feel sexy, but let's be classy and cool about it. These costumes all have a unique style to them that is equal parts sultry and fun for the holiday. Because Halloween is all about having fun! Tell me, are you dressing up for Halloween? What are you wearing?