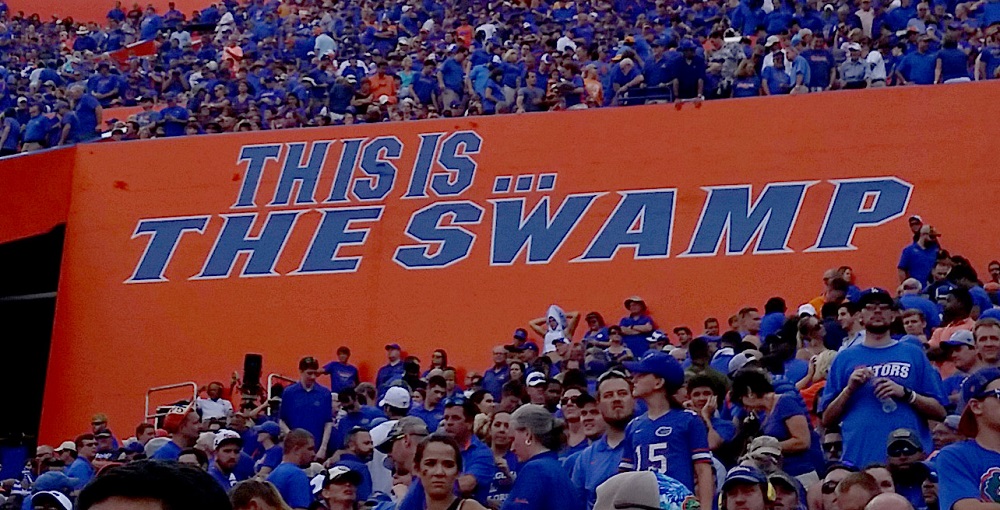 Before moving to Florida, The Hubs and I had talked excitedly about being able to make day-trips to some of our favorite things to do in Florida, including football games at University of Florida once we moved. We are boh huge college football fans and late in the week we realized we had nothing planned for the weekend, so we decided to drive up for the UF game against Tennessee on Saturday afternoon. This would be our third TN game we have seen together and this was guaranteed to be a big game since there is a rivalry between the two teams and Tenn hasn't beaten UF/us in ten years.
Game day/date day was everything I could have hoped for and more! The sun was shining, the crowd was hyped up for the game and The Hubs surprised me with our seats – he got us front row on the ten yard line! We were so close it felt like we were on the field and it was thrilling to watch every play so close! Our seats were right where three major plays happened and for every defensive play I screamed along with all 90,000+ fans so loudly that I lost my voice for the rest of the weekend (it was worth it!) UF won the game at the end with a thrilling 63 yard touchdown that happened right in front of us….because of our epic seats!
Before the game we walked around the university and it was over 100 degrees and more than 90,000 people milling around. As the heat intensified I saw my version of mirage come true – a gourmet Popsicle stand! This Popsicle stand saved us in the blazing hot afternoon! I may or may not have had two. #sorrynotsorry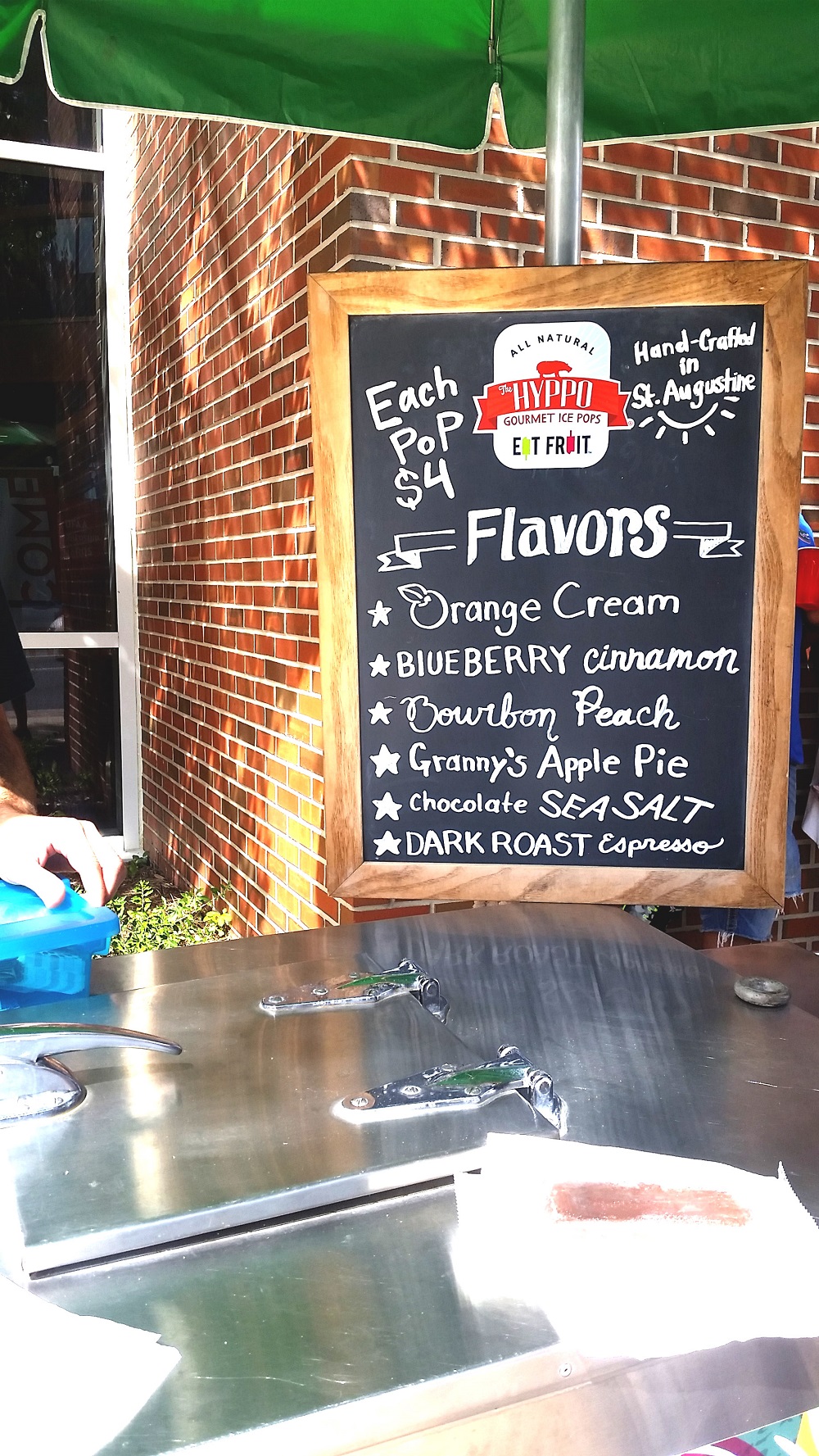 Before we made the drive up to UF, we decided to make a weekend of it by stopping off in Orlando for a little early Halloween fun at Universal Studios. Universal does this scary Halloween Horrors Night with haunted houses and "scare zones" to walk through. Now I am way too big of a chicken to handle the haunted houses – the one time we tried I was so petrified I froze in the house! I had to wrap my arms around The Hubs, bury my face in his back and be led out, but I do love walking through the scare zones. They are just creepy enough with people dressed as zombies, clowns and various creatures that jump out to scare you, but they don't cause me to burst into tears. Universal keeps their rides open too, so since we skip the haunted houses there is plenty of time to go on the rides. We stopped off in the Harry Potter land (free of all ghosts and ghouls!) to ride new Harry Potter ride a couple times and take a much needed butterbeer break. Afterwards we kept the date night vibe going with dinner at Cowfish, a burger sushi fusion restaurant that is delicious. If you are at Universal or Islands of Adventure, Cowfish is a must!
This date night was an epic date night lasting three days, filled with football, delicious foods and nonstop fun, but the best part was being with The Hubs. We haven't had a real date night this year so it was especially sweet to get in all these official "dates" with two dinners out, a football game and an amusement park all in one weekend.