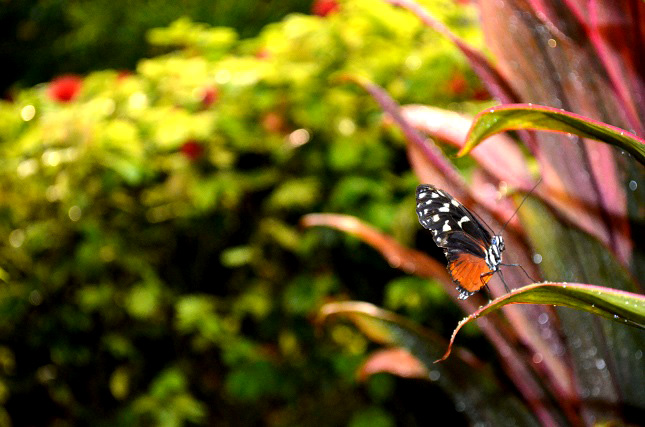 A few months back The Husband and I took a road trip down to Key West with one of my very favorite friends visiting from Canada. We had a few days in town and plans to go on a boat tour with an island outing. Unfortunately the day we were scheduled for the tour Key West was hit with a massive rain storm with 5 foot high swells. Obviously the boat tour was canceled. Well, we canceled it since we had no interest in possibly drowning and definitely being seasick! With nothing to do we decided on the top tourist attraction at the Key West Butterfly Conservatory.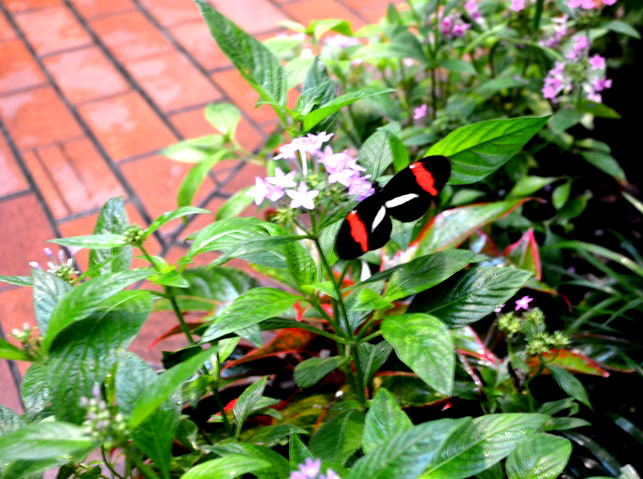 Initially popping in with no more than a desperate need to stay dry and a "why not?" thought, we were completely enthralled as soon as we passed through the door. As soon as the door closed behind us we spotted butterflies flying in the air, swooping along and around us as we slowly walked along the pathways in shock and awe over the beauty of the butterflies, but also how many there were in the conservatory. We had all hoped to see one or two, but there were dozens upon dozens of butterflies in every direction.
One of my favorite moments occurred when multiple butterflies landed on me at once…and then they stayed attached to me. It was an epic moment and I felt like some sort of butterfly whisperer! We had to carefully check my tote bag and hat before leaving to make sure one of the butterflies didn't try to come with us.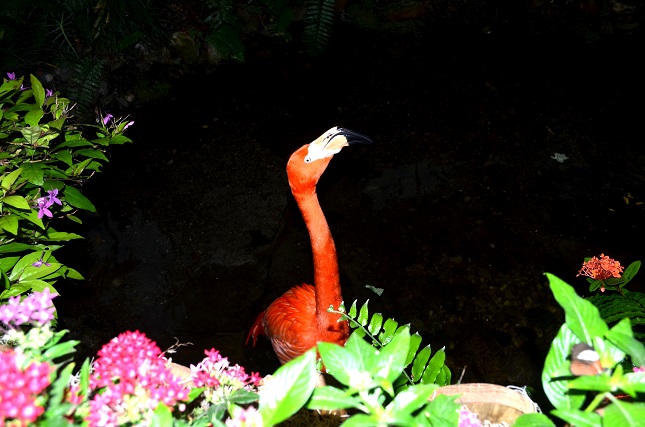 Another highlight from this unexpected adventure was the duo of flamingos, named Rhett and Scarlett (so cute!) also in the conservatory that we found as we rounded a corner. My flamingo love is never-ending so it was difficult to tear myself away from these pretties.
See more of Key West with my guides on what to wear and road trip essentials.